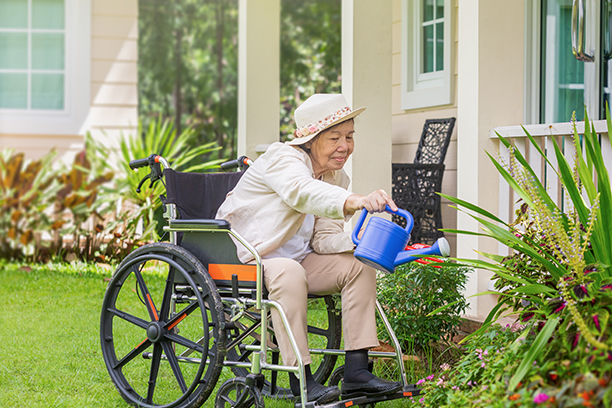 Trusted & Compassionate Living Assistance in Amarillo
At Visiting Angels Amarillo, Character Counts!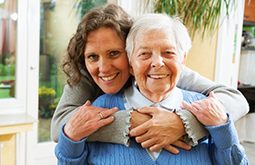 When looking for living assistance for your loved one in the Amarillo, TX area, it's important to remember that a caregiver's character can have a huge impact on the quality of care they will provide. At Visiting Angels® Amarillo, we understand that great care starts with great caregivers. That's why we make sure each member of our Visiting Angels family takes the same supportive, compassionate, and respectful approach to care we have become known for.
When you rely on our living assistance services at Visiting Angels Amarillo for your loved one in Amarillo or throughout the Texas Panhandle, you'll have complete peace of mind that no matter what type of care your loved one needs, it will be provided by a dedicated and trustworthy caregiver. We've made it our mission to put the needs of our clients' first, prioritizing the safety, security, and personal well-being of each senior we care for.
Living Assistance in Amarillo that Cares About Character
At Visiting Angels Amarillo, our clients' needs and preferences are always at the focus of the living assistance we provide. Our holistic approach to care means that we care for the physical, social, spiritual, and emotional needs of each senior. We're dedicated to providing assistance that enriches the lives of our clients in the Amarillo, TX area, each and every day, and we're willing to do whatever it takes to provide the best possible care.
Our character-first approach to living assistance extends to our hiring process for new caregivers in the Amarillo area. When evaluating a potential caregiver, we prioritize qualities and traits like compassion, kindness, dedication, and loyalty. Most importantly, we only hire caregivers who will provide the quality of care we would want for our own loved ones.
With Select Your Caregiver® we make sure each of our clients in the Amarillo, TX area is matched with the best possible living assistance provider for them. When choosing a caregiver for your loved one, we'll take into account your loved one's preferences, personality, and lifestyle, as well as their needs. We'll also give you the opportunity to change your loved one's provider should you ever find yourself uncomfortable with the one we assign.
To give your loved one living assistance with character, call Visiting Angels Amarillo today at 806-344-8264 to schedule a free care consultation.
Serving the Amarillo Area and the Texas Panhandle
Visiting Angels
AMARILLO, TX
6009 Belpree Rd
Amarillo, TX 79106
Phone: 806-344-8264
Fax: 806-344-8672