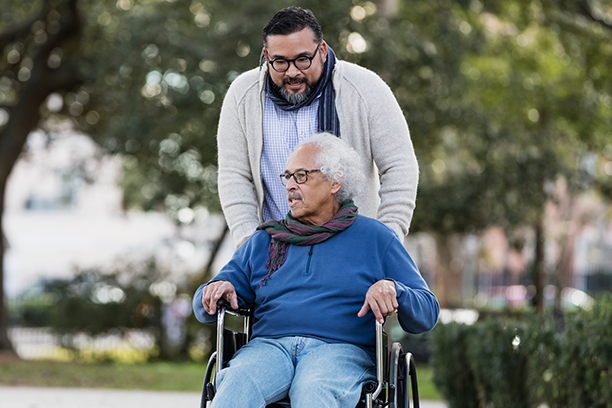 Transitional Care in Amarillo Helps Avoid Hospital Readmissions
Ready-Set-Go Home with Transitional Care
There are many things in life that are better not left up to chance. Health is one of them. That's why, when a treasured relative enters the hospital, you do everything you can to ensure the process is a smooth one. But what about after they leave? Without the support of doctors, nurses and hospital staff, seniors are left exposed to numerous risks that can cause them to take a turn for the worse and send them back into the hospital sooner than expected. Transitional care from Visiting Angels® Amarillo can help to keep them on a healing track by providing skilled, non-medical care for your relative in the comfort and security of their own home.
What Causes Hospital Readmission?
Unfortunately, no matter how tough your senior is or how stable their condition at the time of discharge - all seniors are vulnerable to a number of preventable slip-ups that can cause readmission. Sometimes, it's because they struggle to keep up with their medications and follow-up appointments. Other times, a lack of supervision means they try to get up and about too soon, straining injuries or causing existing conditions to worsen. The Ready-Set-Go Home transitional care program from Visiting Angels Amarillo offers monitoring and support for your loved one that helps to mitigate these risks and prevent hospital readmission.
Our Transitional Care Services in Amarillo
Staying healthy after a hospital stay can be tricky, but with skilled transitional care provided by compassionate experts, it doesn't have to be. We offer a comprehensive suite of transitional care services to the Amarillo community which includes support in-hospital and at home. Whatever it is your loved one needs help with, whether it's navigating and details of their discharge instructions, or getting up and down the stairs in their home, our companion caregivers can be there to make the process simpler and safer so that home is where they can stay.
Getting Started with Transitional Care
Having a hospital stay on the horizon is already stressful enough, so Visiting Angels Amarillo makes getting help easy. When you call us, we'll send a transitional care expert right to your door to provide an in-home consultation at no cost.
So if you have a loved one in Amarillo or the Texas Panhandle that could benefit from transitional care, call Visiting Angels Amarillo today at (806) 344-8264
Serving the Amarillo Area and the Texas Panhandle
Visiting Angels
AMARILLO, TX
6009 Belpree Rd
Amarillo, TX 79106
Phone: 806-344-8264
Fax: 806-344-8672