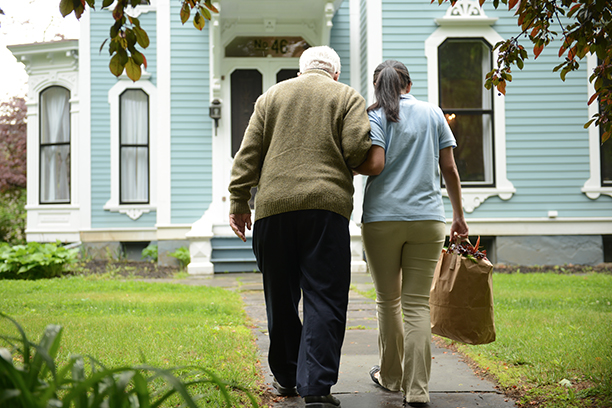 Respite Care in Amarillo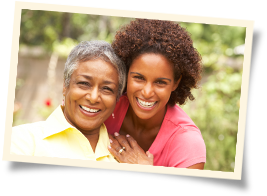 If you've noticed that supporting an elderly loved one has begun to take a toll on your own life, then it may be time to consider home care. Visiting Angels® Amarillo offers respite care services with a compassionate touch to families in our community and across the Texas Panhandle.
Offering Respite for Family Caregivers
Many family caregivers believe that it's their duty to carry the weight of their loved one's care on their shoulders. However, spreading yourself too thin can result in problems for both you and your loved one. How can you provide the best care for them when you're not in your best condition? Respite care from Visiting Angels Amarillo is a perfect way to get the best of both worlds and maintain a high standard of living for your loved one and for yourself.
Types of Respite Care for Families in Amarillo
Getting exceptional respite care for your loved one means getting care that fits their needs. Visiting Angels Amarillo helps you do that by offering a range of care options for you to choose from including occasional and long-term care.
Some of the services we offer in Amarillo include:
Temporary Care. When life throws a curveball and you need to be away from your loved one for a period of time, you can count on temporary care to ensure that their care doesn't miss a beat.
Part-Time Care. Having someone that can drop in when you need a break can make all the difference when it comes to finding a balance between your duties as a caregiver and the other aspects of your life.
Support Care. Partnering with a professional caregiver who can provide skilled assistance for your loved one is a great way to improve both their quality of life and yours.
Respite Care Consults for Amarillo Area Families
Before deciding on whether respite care is right for your loved one, you can meet with one of our experts in Amarillo to discuss your options in-depth. We provide in-home consultations to families in Amarillo and the Texas Panhandle completely free of charge so that they can get the answers they need to make decisions about their loved one's care with confidence. It's a great opportunity for you to ask any questions you may have in a convenient, no-pressure environment.
Call Visiting Angels Amarillo at (806) 344-8264 today to get started with an in-home respite care consultation at no charge.
Serving the Amarillo Area and the Texas Panhandle
Visiting Angels
AMARILLO, TX
6009 Belpree Rd
Amarillo, TX 79106
Phone: 806-344-8264
Fax: 806-344-8672