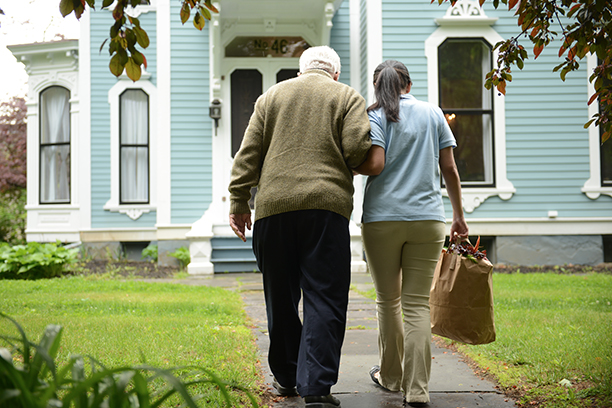 Companion Care Services in Arlington Heights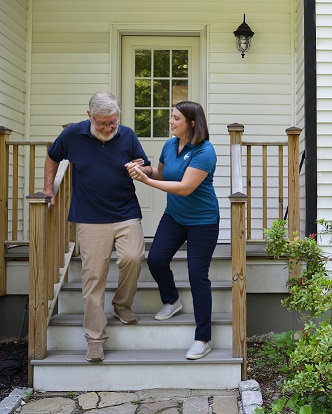 How Companionship Impacts Health
Humans thrive on social contact and interaction—and when that goes away, the effects can be gradual but devastating. At Visiting Angels® Arlington Heights, we know that everyone, at every age, needs regular social contact. Our companion care services offer regular, meaningful interaction to seniors throughout the region.
Let's review how companionship can benefit seniors in particular.
What Companionship Can Do For Health and Well-being
For seniors in Arlington Heights, having routine interactions with friends, neighbors, caregivers, family, or others can make a big difference in day-to-day life. Here's how companion care services or other types of social interaction can be helpful for mental and physical health:
A reminder that people care. Companionship can be a mutually rewarding experience. Isolation isn't just a dispiriting experience for seniors—under these circumstances, it's also easier to believe that no one else cares. Regular contact with a companion is a reminder that others like them and want them to be looked after. For isolated seniors, being able to demonstrate those same feelings to others can be incredibly gratifying, too.
A chance to learn. Often, being around other people gives us the chance to learn. Whether it's because we're taking classes or having dinner with a friend, these social activities give our brains the chance to engage, problem-solve, and learn. For seniors who don't have much company, daily or weekly visits from a caregiver can bring that same kind of mental stimulation.
Makes it easier to notice changes. When people see us on a regular basis, they notice things—a new haircut, new shoes, or other changes. For seniors dealing with age-related challenges, regular contact can make it easier for a companion to spot changes in physical or mental condition. Even if these distinctions are very small or subtle, identifying these changes can make it easier to take health precautions.
Our Companion Care Services in Arlington Heights
With our companion care services, we make it easier for seniors across the region to live alone in comfort, including:
Arlington Heights
Elk Grove Village
Mount Prospect
Rolling Meadows
And throughout the surrounding area
Our flexible services are always attuned to the needs of each client. While we assist with many of the daily physical challenges our clients face, we always make it a priority to offer companionship, conversation, and comfort. If you have a family member living alone, we can help them, too.
Companion care services can transform daily living for your loved one. Contact Visiting Angels Arlington Heights to get more information.
Serving Arlington Heights, Buffalo Grove, Des Plaines, Elk Grove Village, Mt. Prospect and Rolling Meadows, IL
Visiting Angels
ARLINGTON HEIGHTS, IL
415 W Golf Rd #32
Arlington Heights, IL 60005
Phone: 847-963-8944
Fax: 888-233-7561