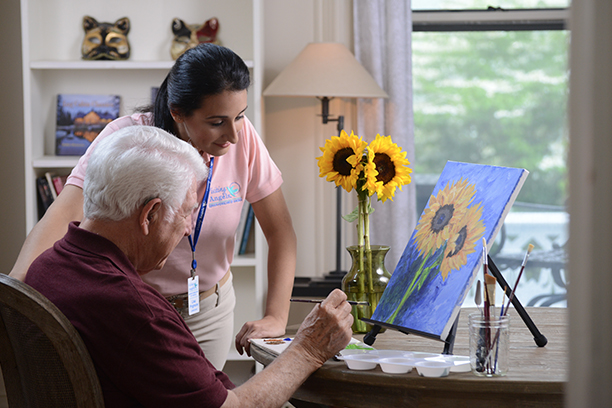 Dementia Care in Buffalo Grove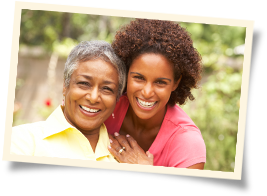 How to Answer 'I Want to Go Home'
At Visiting Angels® Arlington Heights, we understand that caring for a loved one with dementia can be challenging. As a leading provider of dementia care in Buffalo Grove, our team knows how to respond to a wide range of situations that are common with dementia. Unless you're a professional caregiver yourself, you can't rely on that kind of professional experience. That can make it hard to navigate instances where your loved one is disoriented or anxious.
One common situation that can be difficult to handle is when your loved one says, "I want to go home," even though they're currently at home. Your first instinct might be to reassure your loved one they're already home and have nothing to worry about. But instead of comforting your loved one, you might find this triggers more confusion and stress.
To help, here are three tips from our dementia care specialists in Buffalo Grove on how to respond in this situation.
Dementia Care Tips for Responding to "I Want to Go Home"
Avoid Trying to Correct Your Loved One. When someone with dementia is confused or disoriented, it's rarely a good idea to correct their mistake. If your loved one doesn't recognize their environment as "home," it will only make them more confused to be told they're already home.
Reassure Your Loved One by Validating Them. If your loved one says they want to go home, the best response may be to tell them that sounds like a good idea, and that you'll start getting ready to leave soon. This will give them comfort and assurance while giving you time to redirect their attention.
Be Comforting and Redirect the Conversation. For someone with dementia "I want to go home," is another way of saying that they're tired, anxious, or scared. After hearing these words from your loved one, you should engage them in a way that's as calming and comforting as possible. As they become less anxious, you can turn the conversation to a new topic.
Our Dementia Care Services in Buffalo Grove
Caring for a loved one with Alzheimer's or another type of dementia can be challenging—so it's important that family caregivers know when to ask for help. Visiting Angels Arlington Heights offers dementia care services for individuals living with dementia in the Buffalo Grove area.
Our services are currently available in:
Buffalo Grove
Arlington Heights
Mount Prospect
Rolling Meadows
Des Plaines
Elk Grove Village
And the surrounding areas
Contact Visiting Angels Arlington Heights today to get started with a free dementia care consultation for your loved one in Buffalo Grove, IL.
Serving Arlington Heights, Buffalo Grove, Des Plaines, Elk Grove Village, Mt. Prospect and Rolling Meadows, IL
Visiting Angels
ARLINGTON HEIGHTS, IL
415 W Golf Rd #32
Arlington Heights, IL 60005
Phone: 847-963-8944
Fax: 888-233-7561