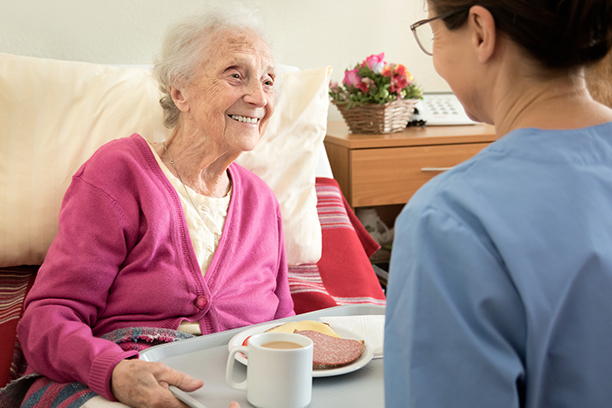 Senior Care in Buffalo Grove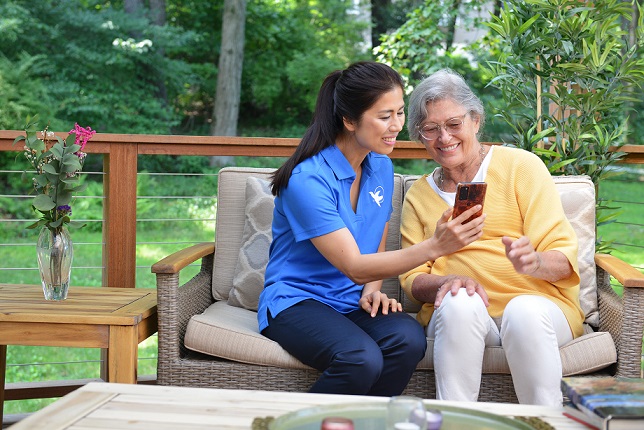 Do You Feel Guilty Asking For Help?
It's easy to fall into the role of family caregiver by accident. Your loved one needs support, so you start visiting them more frequently, or helping them with more daily tasks. At a certain point, it may be time for professional senior care in Buffalo Grove.
A lot of family caregivers feel guilty about asking for professional help. Let's take a look at why that is.
Why Do Family Caregivers Feel Guilty About Senior Care?
At Visiting Angels® Arlington Heights, we know family caregivers in Buffalo Grove struggle with the idea of introducing professional care. Why is that?
Your loved one doesn't want outside help. If the person you're looking after is averse to the idea of senior care, you might feel guilty about considering it. You may not want to override their preferences, worrying that it harms their sense of independence.

Acknowledge that most seniors feel similarly averse, and that they often acclimate once professional care is set up. Remember that outside care isn't just there to help your loved one, but to help you, too.

You feel like you can do it all. A lot of people believe there's an ideal way to juggle the obligations of their own lives with the demands of caregiving. It's easy to think that, if you're struggling, it's because you haven't found the right way to handle all these tasks.

It's important to admit that these expectations are often unrealistic—and unfair to you. It's not a personal failing not to be able to do it all. Most family caregivers find themselves in the same situation.

You feel guilty about needing time to recoup. Caregiving is tough when you're doing it in addition to your daily responsibilities. You may wish you had extra time to yourself. Family caregivers often feel very guilty about needing this.

The truth is, everyone needs time to rest and recover. As a caregiver, it's especially important to make this a priority. Without time for yourself, you're more likely to deal with burnout, exhaustion, and illness.
Your Trusted Support Team in Buffalo Grove
Professional senior care can make a world of difference to both you and your loved one. Our agency offers flexibility, compassion, and wide-ranging care for families in:
Buffalo Grove
Rolling Meadows
Arlington Heights
Des Plaines
Elk Grove Village
Mount Prospect
And throughout the Northwest Suburbs
Learn more about how our senior care professionals work with family caregivers in Buffalo Grove. Contact Visiting Angels Arlington Heights to speak to our team.
Serving Arlington Heights, Buffalo Grove, Des Plaines, Elk Grove Village, Mt. Prospect and Rolling Meadows, IL
Visiting Angels
ARLINGTON HEIGHTS, IL
415 W Golf Rd #32
Arlington Heights, IL 60005
Phone: 847-963-8944
Fax: 888-233-7561