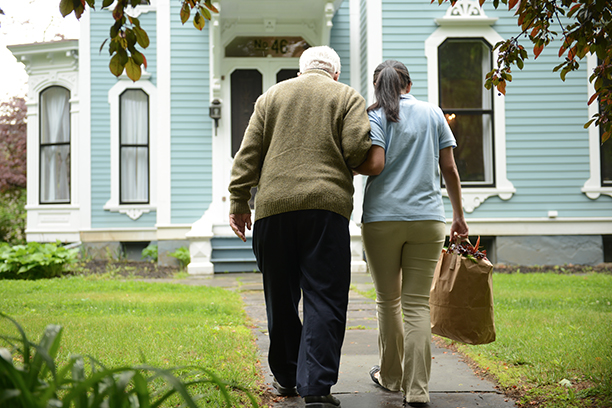 Living Assistance Services Throughout Augusta, GA and Nearby Communities
At Visiting Angels, Our Caregivers Are Dedicated to Providing Exceptional Living Assistance Services in Augusta, Evans, and Neighboring Cities
When searching for living assistance services, it's important to find a caregiver you can trust. At Visiting Angels of Augusta, no one understands what it means to make this decision more than us. In fact, it is our mission from our caregivers on-site to our coordinators to place seniors first. We guarantee exceptional living assistance services, prioritizing the safety, security, and personal well-being of each and every senior in our care.
We Care About Character
The character of our caregivers is essential to us. We have a clear vision of what our care providers and companions should provide, and it all comes down to their character and personal integrity. That's why, when you contact us, you'll connect with a team that strives to put you and your loved one first, ensuring their safety and comfort.
Before we hire new caregivers and enlist new team members, we perform rigorous interviews to make sure we're all on the same page -- with a vision that prioritizes the health and well-being of seniors. When evaluating potential care providers, we prioritize traits and qualities like compassion, patience, dedication, loyalty, and kindness. No doubt, this is why Visiting Angels of Augusta is a leader in living assistance services in Augusta, Evans, and neighboring communities.
Committed To Helping You Find The Best Caregiver
Our commitment to you and your loved one is simple: to help you find the best caregiver. How do we ensure this, you may wonder? We do so by encouraging our clients to have a say in the caregiver selection process, with our Select Your Caregiver®. To find the perfect fit for your loved one, we sit down with you and go through our database of ideal candidates. In doing so, we match you and your loved one with a skilled companion whose personality and experiences are uniquely suited to your loved one's requests and requirements.
Schedule Your Free, In-Home Assessment
With our agency, you get care with character! Contact us today at 706-955-4220 to schedule a free, in-home assessment with one of our experienced care coordinators for your loved one in Augusta, Evans or the surrounding area.

Serving Augusta, Evans, Martinez, GA, and the Surrounding Area
Visiting Angels
AUGUSTA, GA
119 Davis Road Suite #6B
Augusta, GA 30907
Phone: 706-955-4220
Fax: 678-817-5717