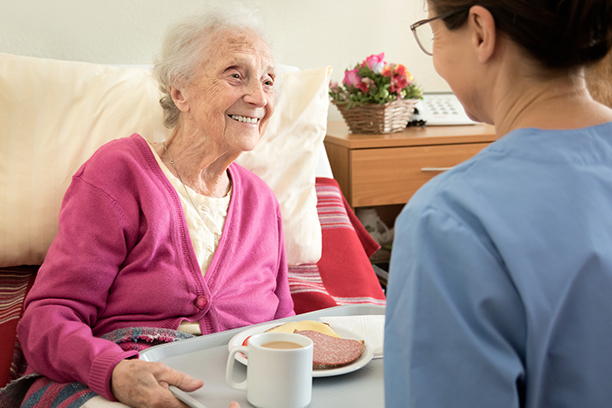 Elderly Companion Care in Augusta, GA and the Surrounding Area
Visiting Angels Provides Companion Care Services Focused on Senior's Quality of Life in Augusta, Evans, and Nearby Cities
When parents, grandparents, or other elderly loved ones live far away or you are not able to cater to their every need, peace of mind can be in short supply. It's easy to get caught up with worrying about how they're doing and whether or not they need help. Companion care from Visiting Angels of Augusta offers family caregivers a way to be apart from their loved ones without all the worry. That's because our companion care services provide a way for you to support your loved one in Augusta or Evans, GA, no matter where you're living.
How Companion Care Can Help
To a senior living on their own, a little support can go a long way. Whether it is taking the danger or difficulty out of everyday tasks or just bringing more joy to their lives with quality companionship, we can help. Our caregivers infuse the work they do with true compassion and sensitivity to lift the seniors they serve towards a higher quality of living.
Some of the activities our caregivers can do with seniors include:
Accompanying them on walks, outings, or to events
Transporting them to the post office, library, or on other errands
Reading aloud from the newspaper, novels, and magazines
Teaching them how to use online tools to stay connected
Sharing stories and looking through photo albums
Playing cards, board games, and engaging in other favorite activities
Helping them to prepare nutritious meals and keep the house tidy
Coordinating deliveries for groceries, equipment, and supplies
Visiting Angels of Augusta
Almost every senior could use a bit of extra help or company from time to time, and thanks to the diverse range of companion care services at Visiting Angels of Augusta, they can get it. Our affordable home care is flexible as well. Whether your loved one in Augusta is laid-up at home due to injury or disability or they could just use a little extra help from time to time, we can build a custom care plan that's right for them.
We understand that familiarity is important, so we tailor their services to meet their needs and preferences, not the other way around so that the care they receive does not interrupt their established routines. If you have a loved one living in Augusta, Evans, GA or the surrounding areas who could benefit from some additional support, we are just a phone call away.
Schedule Your Free, In-Home Assessment
For more information about our companion care options in Augusta, Evans, or the surrounding area contact our home care agency at 706-955-4220 today. Our staff will be happy to schedule a free, in-home assessment with one of our experienced care coordinators to discuss your loved one's specific care needs.

Serving Augusta, Evans, Martinez, GA, and the Surrounding Area
Visiting Angels
AUGUSTA, GA
119 Davis Road Suite #6B
Augusta, GA 30907
Phone: 706-955-4220
Fax: 678-817-5717