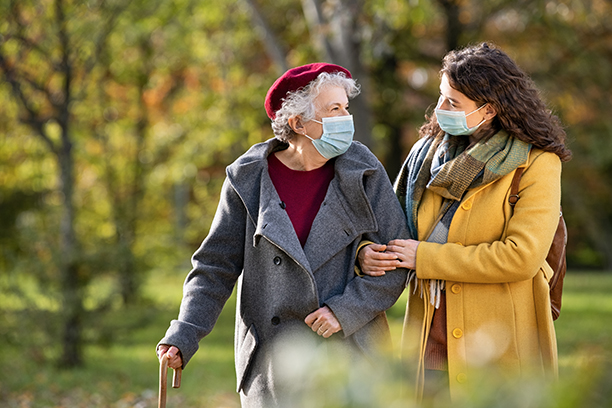 Home Care in Evans, GA
Visiting Angels of Augusta Offers Home Care to Families with Aging Loved Ones Living in Evans
For seniors today, aging in place—meaning, maintaining their independence and their home—is one of the most popular options. Many seniors choose independence because it also allows them to retain their current lifestyle, and stay close to family, friends, and neighbors. Whether your aging loved one lives alone, with a spouse, or even with you, it is important for all seniors to have a support system that includes family members and professionals. Visiting Angels of Augusta offers the senior home care services your family can rely on and your loved one will enjoy.
Our Care Plans
The aging process presents new challenges to all of us, including changes in physical, mental, social, and emotional health. Living alone can also present new challenges. With Visiting Angels of August, your family can help provide your aging loved one with lasting health, comfort, and security. We offer a wide variety of in-home services, and we take pride in becoming part of the network that supports your whole family and increases the well-being of your loved one.
Our senior home care services include:
Our Caregivers Go Above and Beyond
When you work with Visiting Angels of Augusta, you will have a dedicated caregiver who is licensed, bonded, insured, fully trained, and experienced. That caregiver will be assigned to work with your family and provide care. They will strive to build a dedicated, trusted relationship with your loved one and ensure every need your loved one has is met.
Receiving in-home care services does not mean your loved one's care stops at their front door. Your loved one's care plan might include a morning cup of coffee at Rooted or their local cafe, or an afternoon stroll at Riverside Park. We can even help your loved one stay safe, healthy, and comfortable at family events, holidays, or special occasions like seeing a show at the Columbia County Amphitheater. Because a caregiver can also help with mobility device usage or mobility assistance generally, there is no better way for your loved one to get around.
Schedule Your Free, In-Home Assessment
If you are concerned about the daily well-being of a loved one who lives alone in Evans, GA, Visiting Angels of Augusta can help. Call the experts at our local home care agency today at 706-760-9627 to learn more.

Serving Augusta, Evans, Martinez, GA, and the Surrounding Area
Visiting Angels
AUGUSTA, GA
119 Davis Road Suite #6B
Augusta, GA 30907
Phone: 706-955-4220
Fax: 678-817-5717