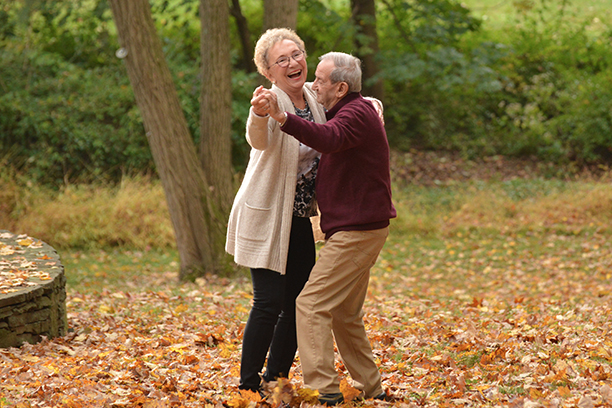 In Home Elderly Care in Greater Augusta, GA
Visiting Angels Provides In Home Elderly Care to Help Your Senior With Daily Tasks and Activities in Augusta, Evans, or the Surrounding Area
Elderly parents, grandparents, or other relatives are precious family treasures and their quality of life is important to you. However, helping them maintain a high quality of life can become difficult due to busy schedules or separation by great distances. So how can you ensure that they are getting the care they need? In home elderly care from Visiting Angels of Augusta is the answer. Our caregivers can provide hands-on assistance with everything that your loved one struggles within their daily life to help them continue to live comfortably at home, without you having to worry about their welfare.
Our Personal Care Services
Like the seniors we serve, our in home elderly care comes in all shapes and sizes. It could be helping them to handle household tasks which have become too frustrating for them to do alone, fastening buttons or zippers that are too small for their trembling hands. It can also be giving them a sturdy shoulder to lean on as they move around their home. It can even be as simple as spending quality time with a person compassionate to their needs, whose presence lifts their spirits.
Some of the ways that our palliative care can improve seniors' quality of life are:
Brightening their days with lighthearted conversation and joyful companionship
Avoiding injuries due to preventable in-home accidents like slips and falls
Helping them to understand and follow doctor's instructions following a procedure
Bringing their family members invaluable peace of mind by monitoring their well-being
Building confidence and restoring independence to those who may have lost it
Getting Started with Personal Care
Knowing and trusting your in home elderly care provider is the key to feeling comfortable with your loved one's care. Your peace of mind is important to us at Visiting Angels of Augusta, so we offer free consultations to families in Augusta, Evans, and the surrounding area so that they can get to know one of our care directors in person and learn about their available options first-hand. It's also a great opportunity for you to ask any questions that you may have. Later, if you choose to move forward with our at home senior care, we'll use what we learned in that meeting to Select Your Caregiver and build a custom senior care plan to meet your loved one's unique needs.
Schedule Your Free, In-Home Assessment
Visiting Angels of Augusta is here to answer families' questions about in home elderly care. If you have an elderly loved one who needs additional assistance at home in Augusta, Evans, or the surrounding area, contact our agency at 706-955-4220 today! Our staff will be happy to schedule a free, in-home assessment with one of our experienced care coordinators.

Serving Augusta, Evans, Martinez, GA, and the Surrounding Area
Visiting Angels
AUGUSTA, GA
119 Davis Road Suite #6B
Augusta, GA 30907
Phone: 706-955-4220
Fax: 678-817-5717