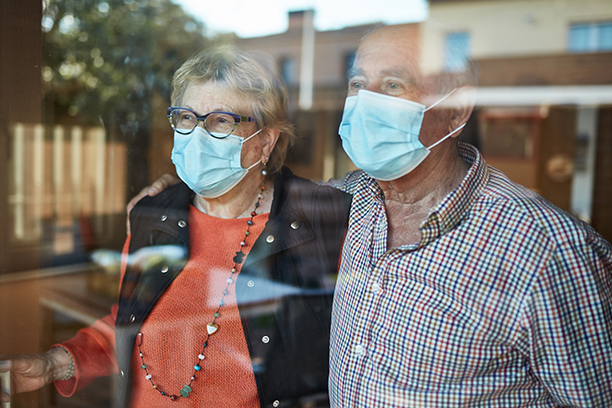 Our In Home Care Agency Answers Greater Augusta, GA's Most Pressing Questions About Alzheimer's Disease
An Alzheimer's Diagnosis Can Be Overwhelming, Especially When You Are Trying to Find Quality Care in Augusta, Evans, and Surrounding Areas - Let Our In Home Care Agency Experts Answer Your Most Pressing Questions
When you have a loved one who is diagnosed with Alzheimer's disease, it is sure to bring up a lot of questions. What is Alzheimer's disease and what are its symptoms? What choices are there regarding the care of someone with Alzheimer's? To help those with a loved one who has been diagnosed with this debilitating disease, our in home care agency has put together the answers to the most frequently asked questions for you.
1. What Is Alzheimer's Disease?
Alzheimer's disease is described as a progressive, degenerative disease that affects a person's mental capabilities. Common symptoms include memory loss, decline in cognitive abilities, and changes in behavior. Approximately 5.5 million Americans currently live with this disease, most of which are over 65. It is a terminal disease with a life expectancy of 4 to 8 years and is the 6th leading cause of death in the U.S.
2. What Is the Difference Between Dementia and Alzheimer's Disease?
Dementia is not a single condition; it is instead an umbrella term that covers numerous mental disorders that cause memory loss. Sixty to 80% of all dementia cases are diagnosed as Alzheimer's. However, while all those with Alzheimer's have dementia, not all with dementia have Alzheimer's disease as there are many forms of dementia.
3. What Are the Risk Factors Associated with Alzheimer's Disease?
There are a wide range of risk factors that can lead to Alzheimer's, but to date there is no known cure. Research is ongoing, but the most common risk factors are:
Age – most Alzheimer's patients are over the age of 65.
Genetics – those with a family history of Alzheimer's are at risk.
Heart Health – those with a history of hypertension, high cholesterol, diabetes, stroke, or cardiac arrest are at high risk.
Along with these factors, there are others, including sleeping problems, high-stress levels, heavy smoking, heavy drinking, a history of head trauma, exposure to air pollution can also lead to Alzheimer's.
4. What Are the Symptoms of Alzheimer's Disease?
There are many symptoms of Alzheimer's, especially during the early stages. Among the most common symptoms are:
Short-term and long-term memory loss
Difficulty with simple problems
Struggling to complete routine daily tasks
Problems with mixing up words or forgetting them when talking
Loses things and becomes lost more easily
Confusion, especially about dates and times
Becomes confused with names
Behavior changes including irritability, irrational behavior, and depression
5. What Is the Progression of Alzheimer's?
The progression is often so slow in the early stages the person may not show symptoms. The three phases of Alzheimer's are:
Mild – minimal impact on the person's life and well-being
Moderate – symptoms such as confusion, memory loss, and difficulty with words are common
Severe – possible complete loss of both short and long-term memory, loss of ability to speak or understand speech, inability to perform most personal care activities.
6. Is There a Cure for Alzheimer's Disease?
To date medical research has not found a cure for Alzheimer's disease, and it is irreversible. Currently, doctors are working on ways to prevent, delay early symptoms, and slow its progression.
7. What Options Are There For Care If My Loved One Has Alzheimer's?
When a person is in the early or mid-stages of Alzheimer's they can be cared for by family members. But once they reach the severe and final stage, professional care, such as the services offered by our in home care agency is typically required.
Care Options Include:
Moving your loved one into a nursing in home care agency.
Hiring an in home care agency that specializes in Alzheimer's care. In home care agencies like Visiting Angels of Augusta offer care that is designed to meet each of their client's specific needs and provide the care needed while allowing them to continue living home in familiar surroundings.
Schedule Your Free, In-Home Assessment
Visiting Angels of Augusta is here to answer families' questions about home care. If you have an elderly loved one who needs additional assistance at home in Augusta, Evans, Martinez, Woodbridge, or the surrounding area, contact our in home care agency at 706-760-9627 today! Our staff will be happy to schedule a free, in home assessment with one of our experienced care coordinators.

Serving Augusta, Evans, Martinez, GA, and the Surrounding Area
Visiting Angels
AUGUSTA, GA
119 Davis Road Suite #6B
Augusta, GA 30907
Phone: 706-955-4220
Fax: 678-817-5717