Four Amazing Benefits of Companion Care for Older Adults
Companion care is a type of in-home care that provides seniors with companionship. Unlike home health, which offers skilled medical care, companion care focuses on non-medical care needs, such as social support or leisure pursuits.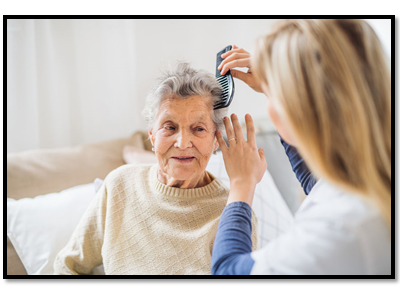 For many seniors, companion care can be lifesaving. It's the perfect option for older adults who are relatively healthy but need personalized attention beyond what their family members can give. Here are four excellent benefits of companion care for older adults that may sway you to enroll with Visiting Angels Beaver Dam today.
Social Support
Companion caregivers provide seniors with social support. According to the National Academies of Sciences, Engineering, and Medicine, approximately one-fourth of older adults are socially isolated. Feelings of loneliness and social isolation put seniors at risk for premature death, dementia, heart disease, and stroke. After a year of being asked to stay home or maintain social distancing, seniors need companionship now more than ever. The social support a companion caregiver provides can alleviate boredom, sadness, loneliness, and feelings of isolation. Companion care is designed to provide meaningful engagement in activities that are important to the client. Whether it's baking cookies, playing a game, bird watching, or taking a scenic drive, companion caregivers play a crucial role in seniors' social lives.
Emotional Support

Seniors are more likely to discuss their emotions with non-family members than their closest family members. Many seniors don't want to burden their adult children or closest relatives with feelings of anxiety, depression, or loneliness. However, companion caregivers are there strictly for this purpose. After establishing rapport, many seniors feel comfortable opening up to their companions. Companion caregivers are also trained in techniques to help draw out conversation with their clients, including what's troubling them. They can then teach seniors healthy coping strategies to help reshape their outlook on life. Also, companion caregivers can monitor for signs of depression and notify the family accordingly.
Preventative Care

Companion caregivers are not only there for social and emotional support, but they also play a significant role in preventive care. Many seniors struggle with nutrition and exercise as they age. Malnutrition is common among the elderly population and can lead to various health conditions. A decline in activity or exercise is common in older age and can cause unwanted weight gain, decreased endurance, and reduced muscle mass. Companion caregivers help support healthy aging by assisting with meal planning and preparation. They can also escort their client on walks so that they maintain their mobility and endurance. Also, companion caregivers enable seniors to remain safe and independent in their own homes while monitoring their client's health and well-being.
Respite Relief for Families
Finally, companion care provides respite relief for families. Providing care for an aging family member can be stressful, especially when time is limited, and the care tasks seem unending. It can be difficult for family caregivers to find time for themselves as they juggle work, family life, and caring for an elderly family member. This can cause caregiver burnout, a serious condition in which the family caregiver suffers from fatigue, anxiety, or depression. Companion caregivers give family caregivers a much needed and deserved break from their caregiving tasks, allowing them to rest or recharge. The family caregiver can take time for themselves while having peace of mind that their aging loved one receives quality care from a trusted companion caregiver.
If you've been feeling isolated, anxious, bored, or overwhelmed, please consider enrolling in companion care provided by Visiting Angels Beaver Dam. Our companion care services can help give you the personal connection you need. We offer routine companionship that you can count on and look forward to. We are happy to say our countless testimonials from highly satisfied clients and their families indicate we are the top choice for companion care services in the Beaver Dam area. For companion care services you can trust, please contact us today by calling 920-821-1111.