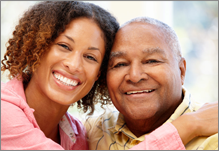 Four Tips to Have the "More Help" Conversation With Your Aging Parents
It's natural for adult children to put off having the "more help" conversation with their aging parents. They may be in denial that their parents need more help, or they may avoid the topic out of respect. However, when more signs point to the fact that an aging parent or family member needs more help, the conversation must occur. As the holiday season approaches, it's often a time of family gatherings. Use the opportunity to sit down with your aging parents and siblings to discuss your parents' overall well-being. Before you do so, here are four tips to help you have a successful conversation.
Introduce the Topic Early and Revisit Frequently
Before your aging parents or family member reach a point where it's too late, introduce the topic of hiring a professional caregiver early and revisit the conversation frequently. When you delay the conversation, you only put yourself and your loved one in a reactive position. You may have to make difficult decisions with little knowledge about your loved one's wishes and preferences. Avoid an unnecessary headache by broaching the conversation before it's too late. Ask what your aging parents want their future to look like. Do they prefer to remain in the comfort of their home? Do they have any plans should they no longer be able to take care of themselves? Remember, every detail doesn't need to be set in stone. It's more important to establish a roadmap should you need it in the future.
Make It a Conversation, Not a Lecture
As you prepare to discuss your parents' future care needs, remember to make it a conversation, not a lecture. There's a listening component attached to conversations. That means you need to give your aging parents time and space to hear and respond to your words. They may need some time to process. They may become defensive and need space to consider your perspective. Listen to their verbal and nonverbal communication. If they seem closed off to the idea of "more help," respect their space. Simply state that this is a conversation that you want to continue later and ask them to select a date in the future that works for them.
Be Open & Honest

Another tip is to remain open and honest with your aging parents. Start the conversation with basic observations and express how it makes you feel. You can say, "I've noticed that you seem to struggle remembering appointments or taking your medications. I feel concerned about you, and I worry about you when I'm not here." Then, be honest and say that you think it might be time that you all look into hiring a professional caregiver. Explain how it would give you peace of mind knowing someone is present when you're not available. Also, explain that you deeply care about them and would hate to see something happen that could be prevented by hiring a caregiver. If you speak from your heart, your parents are more likely to be receptive and open to exploring care options.
Let Your Parents Take the Lead
Finally, once you've introduced the topic, let your parents take it from there. Just as you gave them space to process and respond, you need to give them space to explore care options. Offer to call senior home care companies or accompany them to appointments but wait for an invitation before scheduling anything. They'll likely need your help to navigate the search process. If that's the case, be sure that you let them lead as much as they can. Let them answer questions before you chime in. Present options to them but let them make the final choice. Be their cheerleader and advocate, just as they were for you as they raised you.
When it's time for your aging parents to receive more help at home, look no further than Visiting Angels Beaver Dam. We are a trusted agency that provides senior living assistance to families in Beaver Dam and surrounding communities. We know how important it is for seniors to feel safe and maintain their independence in the comfort of their own homes. We also know how important it is for adult children to know that their aging parents are in good hands and living their best life. You can trust us to provide exceptional care at an affordable cost. To learn more about our exceptional senior home care services, please get in touch with us today by calling 920-821-1111.