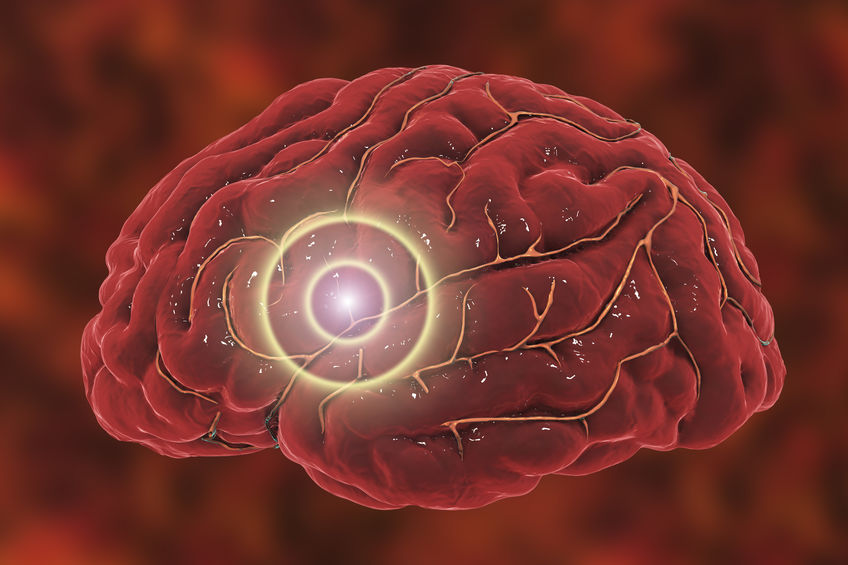 Signs of a Stroke and What to Do Next
According to the
Centers for Disease and Control and Prevention
, strokes are the fifth leading cause of death in the United States. Although a stroke can happen to anyone at any time, strokes are often most associated with older adults. The likelihood of suffering a stroke increases with advanced age. One out of four strokes are repeated strokes.
Strokes are a result of a disruption of the blood supply to a part of the brain. This disruption deprives the brain tissue of nutrients and oxygen. Within minutes, brain cells begin to die. The outcome of a stroke depends on the severity of the stroke, where it occurred in the brain, and how many brain cells were damaged during the stroke.
As with all medical emergencies, early action is essential when a stroke strikes. Seeking medical attention at the immediate onset of a stroke can make the difference between mild and severe impairment, or even life or death. Most recognize weakness on one side of the body and slurred speech as signs of a stroke. However, there are other signs that indicate a stroke that are often missed.
In order to help older adults and others recognize the warning signs of a stroke, the
National Stroke Association
has created an acronym. We encourage you to take time to memorize this acronym so that you'll feel confident to act F-A-S-T. Here are the signs of a stroke and what to do next.
F is for Face
A drooping face is a sign of a stroke. Check for droopiness by asking the person to smile. Does one side droop?
A is for Arms
The most recognizable sign of a stroke is hemiparesis or weakness on one entire side of the body. A quick way to assess this is to ask the person to raise both arms. Does one arm drift downwards, or is the person struggling to lift one arm?
S is for Speech
Slurred speech or strange speech is another sign of a stroke. As you're quickly assessing for other signs, talks with the person to evaluate their speech. Are they making sense, or are they slurring their words together? If they aren't talking, ask them to repeat a simple phrase so that you can assess their speech.
T is for Time
If any of these signs are present, you must contact help immediately. Call 9-1-1 and tell them you believe your aging loved one is suffering a stroke. They can dispatch first responders, who can then intervene appropriately. Remember that each minute a stroke goes untreated means that the blood flow to the brain remains blocked, causing brain cells to die.
If any symptoms clear while waiting for the paramedics, it's still important to get evaluated and treated at the hospital. The person may have suffered a
transient ischemic attack
or a TIA. TIAs are a sign of a severe condition and do not go away on their own. Many older adults who experience a TIA are likely to ignore it because it quickly clears up. However, it's important to inform your doctor about any TIA or symptoms of a stroke you may have experienced right away.
If you or your aging loved one has suffered a stroke,
Visiting Angels Beaver Dam
is here for you. Our compassionate caregivers receive ongoing training and education so that they can assist older adults with varying needs, including those recovering from a stroke. For us, senior home care is more than a weekly shower and help with the laundry. We're here to support you beyond your physical care needs. To learn more about how we can help you, please
contact us
by calling 920-821-1111.