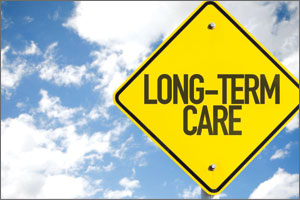 What is Long-Term Care Planning? Four Factors Seniors and Their Families Should Consider
October is National Long-Term Care Planning Month, a month designated to encourage seniors to take a look at their potential long-term care needs. Having a plan in place is beneficial to both seniors and their families. It can save a lot of headaches and heartache when tough decisions have to be made. If you don't already have a long-term care plan, here are four factors seniors and their families should consider.
Is my will up to date?

Every senior should have a current will. When was the last time you looked at your will? Experts recommend reviewing your will every four to five years and after a major life event. This ensures that your will remains current and relevant. Remember, a will is a legal document that states how your assets should be distributed upon your death. Although you don't need a lawyer to create a will, working with one will ensure that you haven't overlooked anything important. If you don't have a will, make this a priority this month.
Who is my power of attorney?
Another factor seniors and their families fail to consider is designating a power of attorney (POA) for their health and finances. Some seniors fear that once a POA is designated they'll no longer have any say over their health or finances. This is completely untrue. A POA only has the legal authority to make decisions for you when you are incapacitated. Designating a POA is critical for seniors who may have dementia in the future. Appointing someone now, while the senior is of sound mind, is much easier to do than waiting until they start having symptoms. Once you've determined your POA, it's a good idea to have a conversation with the person about your preferences. Although this information is documented in a will or trust, sometimes a critical decision needs to be made before your POA has time to access your will.
Do I have or need long-term care insurance?
Long-term care insurance has been around for several decades. However, few Americans carry a long-term care insurance policy. When it comes to long-term care insurance, seniors need to understand what the policy covers and what qualifications they need to meet to receive such coverage. Most policies will have a waiting period before insurance kicks in. Seniors should determine their risk of needing long-term care as well. If you're in your 50s or 60s, now is the time to shop around for long-term care insurance, before premiums rise
What about Medicare and Medicaid?
Many seniors avoid making any long-term care plans because they assume that the government will take care of them. In reality, relying on Medicare and/or Medicaid is not an effective long-term care strategy. Medicare is a federally funded health insurance program for adults over the age of 65. It covers inpatient hospital stays, skilled nursing care in a facility, hospice care, home health care, certain doctors' services, medical supplies, and preventative services. However, there are limits on the length of coverage. Medicaid is the nation's public health insurance program for low-income individuals. Seniors with no other financial assets to support their care needs can utilize Medicaid, but not every senior qualifies for it. Seniors and their families should explore both Medicare and Medicaid so they have a better understanding of what's available to them in the future.
When it comes to long-term care planning, many older adults do not have a plan, especially if they wish to age in place. Fortunately, Visiting Angels Beaver Dam is here to help. Our comprehensive home care assistance options have made us a trusted partner for senior care in the Beaver Dam area. We pride ourselves on making sure that you remain comfortable and engaged by providing the experienced care that is synonymous with the Visiting Angels Beaver Dam name. To learn more about the kind and compassionate home care assistance we provide, please contact us today by calling 920-821-1111 to schedule a free consultation.