Valentine's Day Activities for Seniors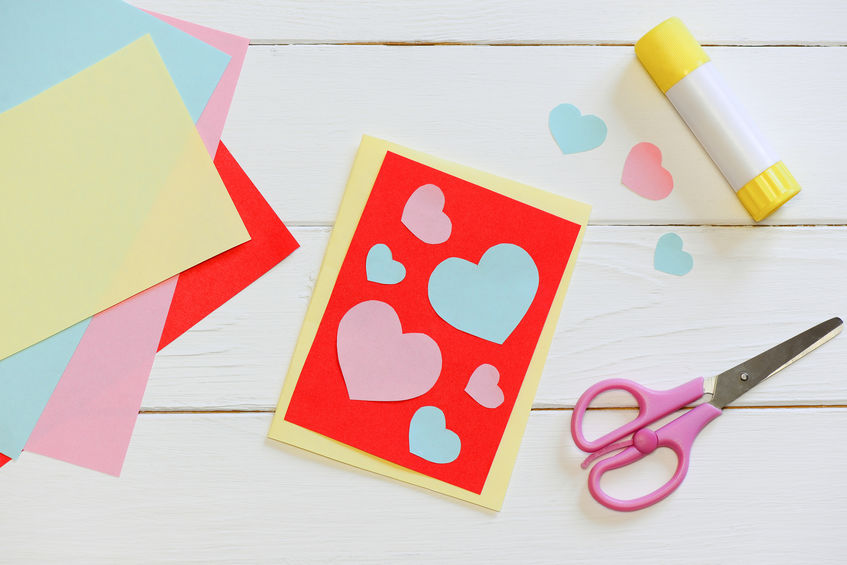 For some seniors they could be spending Valentine's Day alone for the first time. For others there may not be opportunities to spend Valentine's Day the way they would have with their spouse in their youth. As a family member or professional caregiver to a senior here are some ways you can help reignite the fun and love for the older adult in your life!
Make a Special Dinner
Start by asking your senior what their favorite food is. If they can't think of one make some suggestions that are healthy and delicious. Try to include them in the meal prep as much as you can. Many older adults have beautiful china sets that may have been passed down or bought as a wedding gift many years ago. Ask if it's okay to pull out their china set, wash it and make a table setting for the Valentine 's Day dinner. You can ask if they'd like to invite a friend or a neighbor to join you. Simple things like planning a nice meal and taking out china sets that haven't been used in a long time can be a big mood booster and make your senior feel special.
Make Valentine's Cards
One of the best ways to have an older adult feel like they still have their independence is showing them the things that they can do. So often, seniors are reminded of things they can no longer do. A great way to incorporate independence in your Valentine's Day activities is by making cards for others! This will give you something fun and creative you can do, as well as, give the cards away to people when you're finished and put a smile on someone else's face. It is best if you can pre-cut paper and have supplies ready before you start making cards. Ask your senior to make a list of people they love and who are important to them. That list can be the people you give the cards to when you are done. Choose paper, stickers, stamps, and ribbon that will go along with the Valentine's Day theme. Ask your older adult to write thoughtful and loving notes to those important to them. If they can't write have them say what they'd like on the cards and the caregiver can write it for them. The key is to include them as much as possible and find ways for them to invest and add something to your time. It can be a great tool to empower seniors when they are able to offer something to someone else. After you've made the cards spend some time dropping them off or addressing them to the recipients.
Watch a Feel-Good Romantic Comedy
Although Valentine's Day can be a sad and lonely time a sure fire way to make the day lighthearted is by watching a great romantic comedy movie. Here is a list of some great options:
"Sleepless in Seattle" This classic movie from 1993 stars Tom Hanks and Meg Ryan. Hanks plays a widower whose young son is worried about his dad and calls a radio program to find a new wife for him. Ryan hears the story over the radio and falls for him. She writes a letter asking this father son duo to meet her at the Empire State Building on Valentine's Day.
"The Holiday" This cute romantic comedy came out in 2006 and follows the unlucky love life of one American girl who lives in a mansion in California and an English girl who lives in a small picture perfect English village. Both ladies find local guys who change their lives and turn their love lives around for the better.
"How to Lose A Guy In 10 Days" This movie stars Kate Hudson and Matthew McConaughey and was released in 2003. Hudson plays a columnist who writes a piece about how to get a man to leave you in ten days. The man she finds to test her theory on thinks that he can have any women fall for him in ten days. You can imagine how these plans might backfire.
"Hitch" This movie came out in 2005 and stars Will Smith, and Kevin James. Smith is a Dating Coach who mentors a goofy client, Albert (Kevin James), who hopes to win the heart of a glamorous businesswoman. While Albert makes progress, Hitch faces his own romantic setbacks when proven techniques fail to work on the girl of his dreams. When the girls find out what Smith's profession is it threatens to destroy both relationships.
"The Proposal" This movie came out in 2009, it stars Sandra Bullock and Ryan Reynolds. Bullock faced with deportation to her native Canada, high-powered book editor Margaret Tate says she's engaged to marry Andrew Paxton, her hapless assistant. With a suspicious immigration official always lurking nearby, they must stick to their wedding plan despite numerous mishaps.
"Moonstruck" This movie came out in 1987, it stars Cher who plays an Italian-American widow. She accepts a marriage proposal from her boyfriend, played by Danny Aiello. She then finds herself falling for her boyfriend's younger brother, played by Nicolas Cage. This movie shows romance and family dynamics at its best and worst.
All of these movies are fun and enjoyable if you're looking for a mood pick-me up! Valentine's Day can be just as enjoyable for a senior as it is for those young and in love for the first time, all it takes is a little extra time and care. If you have a loved one in need of care but you or your family are unable to provide the time and attention that is needed call Visiting Angels in Canton Ohio with any questions 330-497-5995. It is our goal to provide amazing home care services and to treat your family like they are our own.