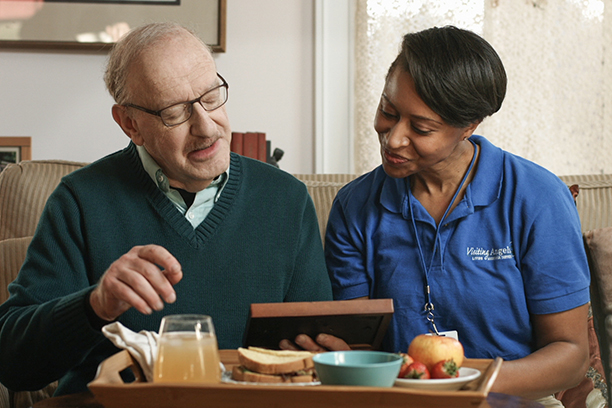 Companion Care Services on Cape Cod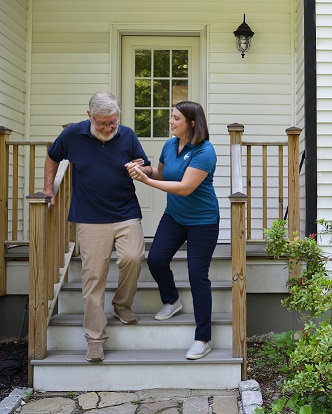 How Companionship Affects Health
As people get older, they tend to get increasingly isolated. For young children, social interaction is endless—at school, with family, and with friends. For seniors, the landscape looks very different. At Visiting Angels® Cape Cod, we know how important companionship is for seniors. Our companion care services don't just offer relief from physical tasks around the home—we also provide conversation and meaningful social contact for our clients.
We know that companionship can have a significant impact on health, both mental and physical. Let's review.
How Companionship Can Benefit Health Outcomes
For seniors living alone on Cape Cod, there are very few opportunities for social activity. Companion care services offer one opportunity for interaction, although there are others. Here's what this kind of regular companionship can do:
Encourages physical activity. As we get older, we start to move around less and less. For seniors in particular, low physical activity makes it easier to lose mobility, flexibility, and strength—all of which are more difficult to regain, once lost. Having a friend stop by or a caregiver visit gives seniors the opportunity to move around and stay active. These actions may be small—getting up, going to the door, and so on—but they're still crucial.
Alleviates anxiety and depression. Isolation goes hand-in-hand with anxiety or depression. Left to our own devices, our minds can sometimes spin out of control. Companionship can have a tangible impact on these negative experiences. Having a friend, or a person who can provide comforting words at a difficult time, can make all the difference for a senior who's struggling.
Offers satisfaction and comfort. More than preventing negative outcomes, companionship offers the chance for meaningfully positive outcomes, too. When we have people in our lives who care about us, or who we care about, it helps to keep us engaged, caring, and interested in the world. For seniors, a caregiver can even make it easier to engage in favorite activities or long-forgotten hobbies—bringing satisfaction and purpose to every day.
Get Started With Companion Care Service on Cape Cod
When you need companion care services, you can always count on Visiting Angels Cape Cod. We visit seniors living in:
Yarmouth
Harwich
Orleans
Chatham
Dennis
Hyannis
And throughout the surrounding area
We know how important it is to have friendship, conversation, and laughter. Our caregivers offer a friendly face and a listening ear to those who need it most.
Get started with companion care services for your loved one. To set up a consultation, call Visiting Angels Cape Cod today.
Serving Cape Cod, the Islands and the Towns of Wareham & Marion
Visiting Angels
CAPE COD, MA
915 Route 28
Harwich, MA 02645
Phone: 508-432-9600