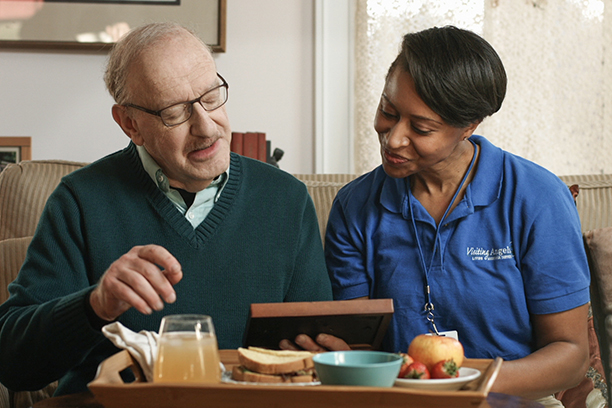 You're In Charge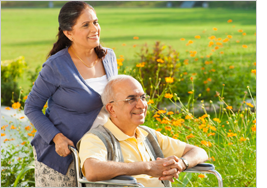 If you or a loved one are having difficulties living at home alone, it can be a challenge to decide the best course of action. Some people may choose to live in an assisted living facility or nursing home. Perhaps others will move in with family. However, it is possible that you or your loved one can continue to live at home with additional help. Visiting Angels can supply in-home caregivers to assist you or your loved one according to your needs.
You decide the details regarding how we can serve you or your loved one. At your convenience, we will meet with you and your family in order to learn your needs and concerns. Then we will create a personal care plan to provide the service you specify. We will match you up with a caregiver that has the skills, experience and personality to best suit your needs. Visiting Angels in-home caregivers work in accord with the details of your customized care plan and according to your schedule. You're in charge of the care we provide.
Our clients' well-being is our primary imperative. The Visiting Angels team is committed to ensuring your comfort, health and safety. Our in-home caregivers aim to establish a comfortable relationship, and to assist you or your loved one in maintaining your lifestyle and routines. We also strive to adapt to your ongoing needs as they may change.
Visiting Angels Chicago Lakeshore serves clients in downtown and north side communities of the City of Chicago. If we can be of service to you, give us a call.
Serving the Chicago Metro Area
Visiting Angels
CHICAGO LAKESHORE
2451 N Lincoln Ave #207
Chicago, IL 60614
Phone: 773-394-4186
Fax: 773-345-5000