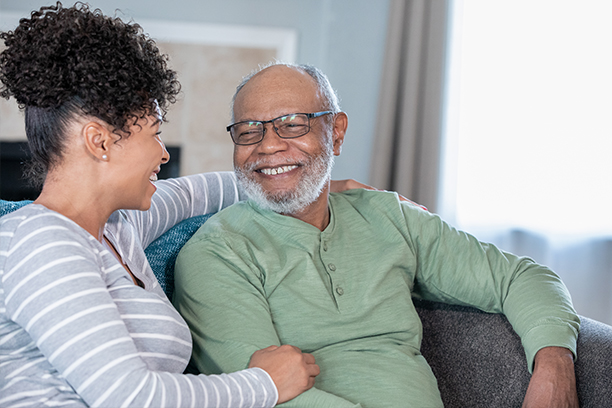 FAQs: At Home Care Services in East Cincinnati, OH
Q: What kind of at home care services do you provide?
A: We provide companion care and at home care services at Visiting Angels of East Cincinnati for seniors and older adults. Our main goal is to help our clients age in place and enjoy the comforts of home. We help our clients with many different daily living tasks including meal preparation, light housekeeping, bathing assistance, and errand running.
Q: What does the term "aging in place" mean?
A: Aging in place refers to the ability of an older adult to live comfortably at home. It's usually considered the opposite of living in an assisted living facility or a nursing home. Although, aging in place may mean the ability for an older adult to remain in an assisted living facility. The main goal is ensuring the client's comfort.
Q. Do you provide services in an assisted living facility?
A: Absolutely. Many of our clients realize that the services offered by their assisted living facility aren't helping them remain independent. In these circumstances, Visiting Angels of East Cincinnati would be glad to connect you with one of our Angel companions. Ask your preferred assisted living facility to ensure that you can hire private help.
Q: How quickly can at home care services be provided?
A: Often, most services can begin within 48-hours of a request. Sometimes, in home care can be provided on the same day.
Q: How easily can the schedule be changed?
The schedule can be changed very easily. All we ask for is a week's notice. We want to ensure that our schedule is optimal for your lifestyle. At Visiting Angels of East Cincinnati, you come first, your needs, your wants, and your life. We will do anything that we can to provide you with a schedule that fits like a puzzle piece. We'll do everything in our power to make sure that the schedule works for you.
Q: How can I start at home care services with Visiting Angels of East Cincinnati?
A: First, call our offices at 513-898-1440 to speak with a senior care professional. We'll help you schedule a free in-home consultation. Then, we connect you with a caregiver that fits your loved one's health needs, personality, and scheduling. You will then meet the caregiver. If you approve, they will start working for you.
Serving Eastern Cincinnati: Montgomery, Hyde Park, Mt. Lookout, Terrace Park, Newtown, Kenwood, Blue Ash, Amberley Village, Milford, Indian Hill, Amelia, and Anderson Township
Visiting Angels
EAST CINCINNATI, OH
8595 Beechmont Ave #207
Cincinnati, OH 45255
Phone: 513-898-1440
Fax: 513-898-9075