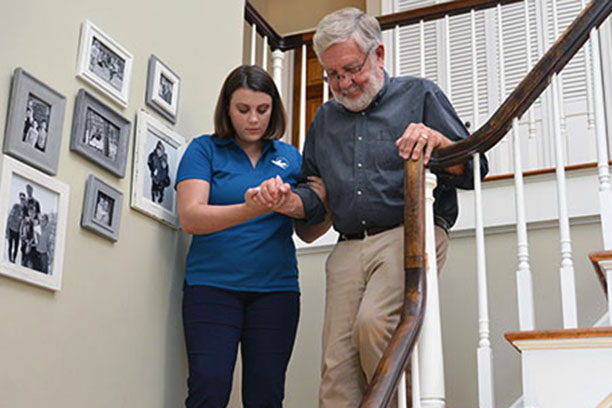 Senior Care Services for Preventing Falls
As your loved-on ages, they may be more susceptible to injuries from falls. Senior's bodies are often more fragile than younger bodies, meaning it's more likely a fall will lead to a serious or even life-threatening injury. At Visiting Angels Columbia, MO, we're committed to working with our clients and their families to provide senior care services that help prevent these dangerous falls. Below, we've listed some of the ways our caregivers can work with you to help prevent your loved one from falling.
Seniors are sometimes prescribed medication whose side-effects, like dizziness and balance problems, can increase their risk of falling. You can help lower your loved ones' risk of falling by encouraging them to regularly review their medications with their doctor.
Our senior care services at Visiting Angels Columbia, MO help to lower any unnecessary side-effects from medications by providing medication reminders to ensure our clients take the right dose at the right time. Some medications must be taken at the same time each day to be both effective and reduce side effects. Our individualized care plans help to ensure your loved ones are always on schedule with their medication.
Several day-to-day tasks that your loved one is used to performing may now put them at a higher risk of falling. Activities such as vacuuming where your loved one might trip over a loose cord, or meal preparation if your loved one must climb a stepladder to reach a top shelf, put your loved on at risk of fallings. It's important to remove tripping hazards around your loved one's home and education family members about how to keep your loved one safe. Seniors that require oxygen full time are especially prone to falls due to the necessity of having the oxygen cords long enough for them to be able to do day-to-days tasks and continue to do the things they love.
If your loved one requires help with day-to-day tasks, the senior care services we provide in the Columbia, MO area may be right for them. We offer assistance with a variety of activities, including light housekeeping and meal preparation to keep our clients from having to perform higher-risk activities.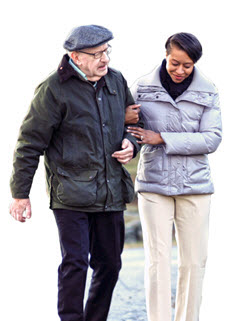 Care Services for Seniors in Columbia with Mobility Issues
Our personal care services help keep seniors with strength concerns and mobility issues safe from falling by offering bathing and dressing assistance and well as monitorying and mobility assistance.
Download Your Free Safe & Steady Fall Prevention Resource Guide today.
Serving Columbia, Jefferson City and All the Surrounding Areas
Visiting Angels
COLUMBIA, MO
2718 Forum Blvd #3A
Columbia, MO 65203
Phone: 573-445-6340