The reviews and testimonials about Visiting Angels of Danvers are an essential way for us to receive feedback so we can be assured our caregivers are providing the best possible home care and take action where needed. We want to thank those who so readily share their home care reviews and share some of them with the public. Here is just a small sample of some of the reviews we've gotten for Visiting Angels of Danvers.
Hear what our clients themselves have to say:
"Visiting Angels has cared for my husband for 9 months. His main caregiver Butch is kind, considerate, knowledgeable, and always professional. Unfortunately, this past month our family needs changed and a large increase in care was requested. We worked with the office staff and they were able to fulfill our needs very quickly. They put a team in place and although this was a hard decision for myself, the team has surpassed my expectations….they are caring, knowledgeable, dependable, and most importantly they take initiative and make our situation more manageable. I would recommend Visiting Angels Danvers to anybody in need of care."
~Ann O.
---
I began using Visiting Angels in July 2020 for my mom with dementia and failing physical health due to age. I am very impressed with all aspects of Visiting Angels and the individual care they curtail to each individual. The people they send in to care for my mom are wonderful, kind and compassionate. The staff are great to work with. When someone cannot go care for my mom (which is rare) they immediately call me with scheduled coverage. We have never had to go without coverage even under short notice. This is the Agency you want if you cannot be there yourself. They treat my mom with the dignity and respect she deserves. Also leaves me with total peace of mind when I cannot be there. Highly recommend!
~Monica G.
---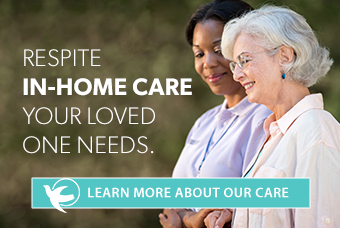 ---
"My father, 94 yo, has been under Visiting Angles care for 2 years now. The care has been excellent, the aides are professional, caring and very attentive. We have them for 3 hours a day, 6 days a week. If an aide can not make it, a temp is supplied so care is always given. We could not have asked for a better company to provide the assistance needed for Dad's care. Thank you to all at Visiting Angles."
~Jeffery K.

---
"Helpful, respectful, compassionate, professional - really grateful for these folks. Highly recommended! The caregiver from Visiting Angels is my father's favorite caregiver (due to his disease, we leverage multiple agencies for his care) and he always seems a little brighter when the VA caregiver is there."
~Gavin C.
---
---
"My family contacted Visiting Angels (on a recommendation from our family doctor) after my father fell and broke a hip. We knew he was coming home from the hospital and would need more care than we would be able to give him. Jody met with us and listened to us try to explain what we needed (we didn't even know ourselves). He explained what services he thought we needed and what we didn't need as well. He clearly and honestly told us what he could offer us and once we agreed, he made sure to follow through. The "Visiting Angels" that have been helping my father recover for the last month or so have been so professional and helpful. They are directly responsible for his great progress towards recovery. Thanks Angels!"
~Carmine P.

---
"I've been employed by Visiting Angels Danvers for 3 years as a caregiver. I have found my colleagues to be incredibly competent and caring. The other part of the team, the office staff, also plays a major role in the effectiveness of Visiting Angels. They assess patient needs and adeptly pair those needs with the skills of the home care providers. They carry out these demanding jobs with patience and good attitudes."
~Richard D.
---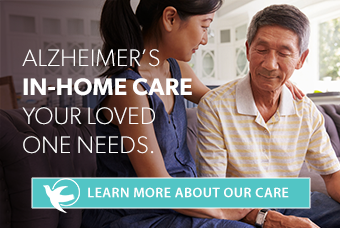 "As an employee of Visiting Angels, I would say management and the office will go above and beyond for you involving any, and all, of your clients. I have greatly appreciated my time with this company and the companionships I've developed along the way. Kayla, Lisa, Hope and Jody have all been fantastic in reaching out to me with scheduling my hours and working around other obligations. They've all looked out for me on, and off, the job answering any questions I've had and involve themselves more than what's expected. They will always go out of their way to make themselves available for you when looking for advice or direction.
I highly recommend working for this company if you are looking to care for people with support from your employer. Everyone wants to see you succeed in your work ethic and personal growth. I have had such a positive experience in such trying times and I personally can't thank them enough! The calamity caused by this pandemic certainly hasn't stopped the backbone of this company, and that speaks volume."
~Brianna A.
---
"Visiting Angels has been the deciding factor in my mother being able to stay in her house. With Visiting Angel's help my mother has avoided falls and frequent trips to the ER and subsequent stays in short-term rehab facilities. The caregivers are all so kind, caring and attentive to her needs. I would recommend Visiting Angels to anyone who is in caregiver need. The support staff in the office is reliable, very professional, caring and empathetic."
~Lenore G.
---
"Visiting Angels are the answer you are looking for!!!!!!!! We hired them to take care of our Dad while we were working during the day time hours. He loved the company and the help was amazing. Do not look anywhere else!!! contact them as soon as possible... You will not be disappointed:) Talk to Kayla or Jodi."
~Diane G.
---
"I had a great experience with both Ashlee and Terry when they helped me with showering, cooking my meals for me and taking me to doctor appointments. I highly recommend them to anyone in need of home care. Jody and the office staff is very pleasant to work with and I would definitely use their services again in the future!"
~Clare A.
---
"Nothing but great things to say. Everyone is so nice - and responsive to our questions and requests. It's so nice knowing my loved one is in such good hands!!"
~Mike C.
---
"My Mom, Louise Nirider, recently engaged the Visiting Angels of Danvers, MA. She loved the intake process with Jody, the Owner, who literally and figuratively held her hand throughout the process, and the lovely Assistants, Deb and Brianna. Brianna is her primary and she is very pleased with her, as well as she is pleased with her co-assistant and back up, Deb. She feels very secure, comfortable, and well cared for. Thank you, Visiting Angels, for giving our Mom, and her family, peace of mind!"
~Diedre K.
---
"I love working with Visiting Angels. The staff members are truly kind and caring, and all the clients I have had the pleasure of spending time with have touched my heart and taught me so much about the best in human nature."
~Ellen S.
---
"Great company & office staff is amazing!"
~Kayla P.
---
"Great staff! Really made me feel like family."
~Dakota N.
---
"We have been very please with all the care Visiting Angels has provided. The attendants arrive on time and prepared. They are all caring and most important, my parents feel well cared for. The staff keeps us informed of schedules and has covered any changes in schedule. Highly recommend this agency."
~Lisa B.
---
"My mother has used the services provided by Visiting Angels since Sep 2021. The aids have been so very helpful to her; my family along with my mother couldn't be more pleased. In addition, the office staff has been very responsive to any questions or requests. Knowing our mother has a competent aid by her side has given my brothers and I greater peace of mind. Thank you Visiting Angels!!"
~Ellen B.
---
"The Visiting Angels provided competent, compassionate care to my in-laws in their time of need. They made sure we had coverage whenever we needed it and were rock solid and reliable."
~Diane F.