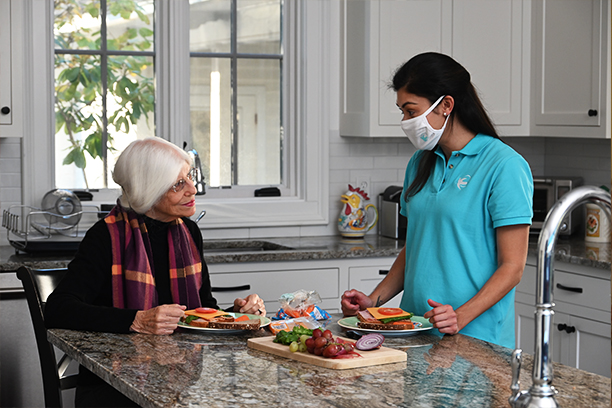 Attentive Home Care: Fall Prevention Program for Seniors in Danvers, MA and the Surrounding Area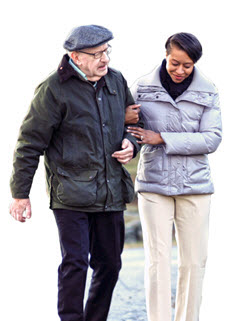 Falls can change the lives of seniors. We offer attentive home care to help prevent falls.
Falling is common amongst the elderly, but they can lead to serious physical and mental complications. One in three older adults aged 65 or older falls each year. Over 800,000 older adults a year are hospitalized as a result of a serious fall injury. Falling can also lead to emotional ailments, including anxiety and depression. The best way to prevent these falls from happening is to minimize risk factors, and as a result, lower the chance of falling. We help local seniors prevent falls through one our attentive home care: The Safe & Steady Fall Prevention Program.
How Falls Affect Physical Health
Some of the many ailments that can surface after a fall include fracture, a broken hip, or a concussion. These serious physical effects can immediately cause a senior to lose their independence. To recover from these injuries, many spend up to a year in a long-term care facility. Some of those never return home. To prevent themselves from falling once more, some seniors may choose to distance themselves from public gatherings.
How Falls Affect Mental Health
With fear comes isolation, as many seniors have experienced. Preventing themselves from falling may mean missing out on events like family reunions or community events. They may miss out on important events like the graduation of grandchildren or the birthday party of a childhood friend. The key to preventing falls without becoming isolated is to evaluate the senior's lifestyle.
What Are the Risk Factors of Falling?
At Visiting Angels of Danvers, we understand that falls can be predictable. Medical illnesses, physical ailments, and home environments could cause a senior to have a higher chance of falling. Multiple risk factors cause the chance to rise even more. Some examples of risk factors are some medications, reduced muscle strength, and a lack of grab bars in the bathtub. When you revisit these risk factors and correct them, you can prevent the senior from falling.
Want to learn more about our attentive home care? Call Visiting Angels of Danvers today at 978-354-7957. Through our attentive home care, we strive to make a difference in the lives of Danvers seniors each day.
Download Your Free Safe & Steady Fall Prevention Resource Guide today.
Serving Boston's North Shore and the Surrounding Area
Visiting Angels
DANVERS, MASSACHUSETTS
85 Constitution Ln #2D
Danvers, MA 01915
Phone: 978-354-7957
Fax: 978-774-7410