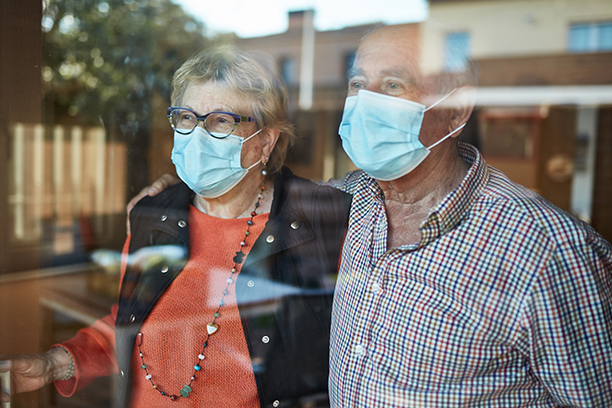 Alzheimer's FAQs and How Home Care for Elderly Helps Danvers, MA Area Seniors
Home Care for Elderly with Alzheimer's Living in Peabody, Beverly, and Surrounding Areas
If you or someone you love has recently been diagnosed with Alzheimer's, you probably have many questions. Today, the senior care professionals from Visiting Angels are here to help you find the answers you seek. Learn more about the illness below.
What are the risk factors for Alzheimer's?
The most common risk factors are genetics, advanced age, and heart health. Others include exposure to air pollution, heavy smoking, heavy drinking, high-stress levels, lack of sleep, and a history of head trauma.
What is the difference between dementia and Alzheimer's?
While dementia is a general term that refers to a wide variety of brain disorders that bring memory loss, Alzheimer's is a specific kind of dementia. It's also the most common. The World Health Organization reports that 60-70% of dementia cases are of Alzheimer's.
What are the symptoms of Alzheimer's?
The most common symptoms of Alzheimer's are:
Short-term and long-term memory loss

Forgotten or mixed up words

Losing items more frequently

Confusion about the current place or time

Confusion about the names and identities of people

Struggles with day-to-day activities they didn't have before

Irritability or being irrational

Depressed behaviors
How does Alzheimer's disease progress?
The age symptoms start depending on the person. Some symptoms may begin well into older adulthood, while others can begin in a person's 40's or 50's. The symptoms of Alzheimer's disease worsen over time. At first, symptoms will only be mild and barely impact the person's life. By the late stages of the illness, a person may lose all their short-term and long-term memory and forget how to perform basic day-to-day activities.
What are my loved one's options for Alzheimer's care?
You have the option of sending your loved one to an assisted living facility or nursing home, but that often negatively affects the senior and is left as a last resort.
You also have the option to hire home care for elderly that specializes in Alzheimer's care. This ensures that your loved one receives professional care while remaining in familiar surroundings. Visiting Angels of Danvers provides specialized home care for elderly so your loved one's unique personal needs are always met, even as they change over time.
Learn more about our home care for elderly by calling the offices of Visiting Angels of Danvers today.
Serving Boston's North Shore and the Surrounding Area
Visiting Angels
DANVERS, MASSACHUSETTS
85 Constitution Ln #2D
Danvers, MA 01915
Phone: 978-354-7957
Fax: 978-774-7410