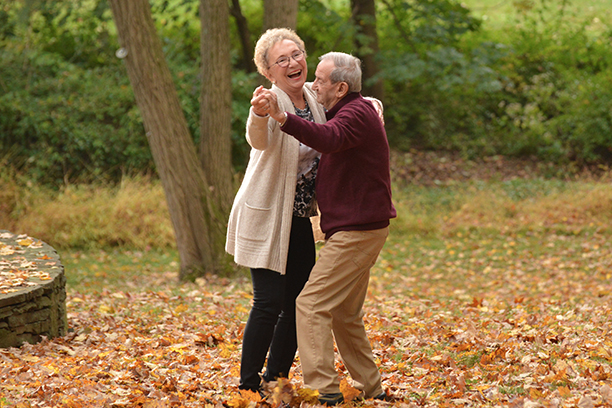 Long Distance Care Giving
Elder Care Services in Denton
Caring for an aging family member while living apart is challenging and stressful. You're unsure of their daily routines and if they're getting the proper nutrition, care and companionship that they need. You may have even promised that you'll help them live in their home as long as possible, but now you're wondering how to keep that promise. At Visiting Angels Denton, our elder care services can help you keep your promise.
Whether your loved one needs assistance for a few hours a day or around-the-clock attention, Visiting Angels Denton offers flexible in home elder care services tailored to fit the needs of you and your loved one.
Trusted Elder Care Providers
At Visiting Angels Denton, we understand how challenging it is to choose the right caregiver. You need someone you can trust and who will care for your loved one with compassion, patience, kindness, and respect. Visiting Angels Denton has years of experience meticulously building a trusted network of professional elder care providers.
Each Visiting Angels Denton caregiver has been carefully selected after undergoing comprehensive screenings that include employment, background and criminal history checks. During our interview process, elder care services candidates must also demonstrate that indispensable traits such as honesty, empathy, humor, and respect are second nature to their personality. At Visiting Angels Denton, we care about caring.
Personalized Elder Care Services
Visiting Angels Denton will work with you to create an elder care services plan that accommodates your needs, budget and schedule. We can design plans with options for immediate, short-term and long-term elder care services, easily and quickly adjusting the plans as your relative's needs change. We will work closely with you to understand your loved one's needs and incorporate the services that will benefit them most into their care plan.
Receive Elder Care Services Updates
To ensure that your loved one is receiving consistent high quality elder care services, Visiting Angels Denton attentively monitors our elder care services professionals with phone calls and home visits. Whether you live across town or across the country, you'll receive updates on the care of your loved one. We make it easy for you to feel confident that your loved one is receiving the attentive care and companionship they need.
Locally owned and operated, Visiting Angels Denton proudly serves Denton, Decatur, Argyle, Aubrey, Justin, Ponder, Corinth, Sanger, and Bridgeport communities. Call today to learn how our elder care services can help you care for loved one despite the distance.
Serving Denton, Decatur, Sherman, Denison, Bonham and the Surrounding Areas
Visiting Angels
DENTON, TX
4401 I-35 #301
Denton, TX 76207
Phone: 940-387-0395
Fax: 940-387-6359