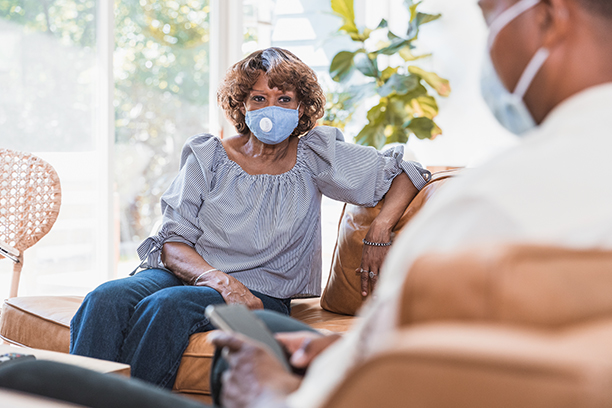 Medication Reminders for Seniors in Anderson, IN and Surrounding Areas
Our trained caregivers provide useful medication reminders for seniors in Anderson, Pendleton, Muncie and surrounding areas in Indiana to ensure that medications are taken as prescribed by a physician
Visiting Angels Anderson is the leading provider of private home care services in Pendleton, Muncie, and Greenfield, helping seniors in the area to maintain independence and quality of life at home. Our trained caregivers typically assist with a plethora of daily routines and activities, such as light housekeeping, laundering, and mobility assistance, and perform other useful tasks.
Our caregivers can also provide emotional support for loved ones experiencing emotional or physical wellness challenges. And while our services are designed to keep senior loved ones independent at home for as long as possible through these tasks help alleviate some burdens... especially if you're looking for an affordable solution!
We uphold trust, kindness, and confidentiality that are crucial for our clients' health and well-being. Visiting Angels Anderson provides non-medical private home care services, infiltrating the needs of each of our clients with careful consideration.
On request, we can also include medication reminders in your loved one's personalized care plan and make sure they take their medication on time and in the prescribed doses. As Visiting Angels Anderson provides non-medical private home care services, our caregivers cannot perform tasks such as administering medications or organizing pillboxes.
Why Medication Reminders Are Important

Older adults, especially those 65 and older, need to take multiple medications at various times in the day. Managing a number of different medications at demanding schedules and remembering, for example, which pill goes after meals and which one should be taken on an empty stomach can be quite challenging.

However, a caregiving plan that involves medication reminders is a clinically-proven way of helping your loved one stay healthy while living at home.

Elderly individuals who have to juggle their medication regimes have a higher chance of hospitalization.
Our care experts can ensure your loved one takes medications correctly by:

Setting a timer
Giving a verbal reminder
Tracking dates and times when each medication was taken
Making sure medications are taken as instructed (with a glass of water, before or after meals, and so on)
Monitoring for side-effects
For more information on our medication reminder services in Anderson, IN, please contact us today.
Serving Pendleton, Muncie, Anderson, Greenfield, McCordsville, Fortville, IN and Surrounding Communities
Visiting Angels
EAST CENTRAL, INDIANA
110 E Hartman Rd
Anderson, IN 46012
Phone: 765-703-4194
Fax: 765-778-6969