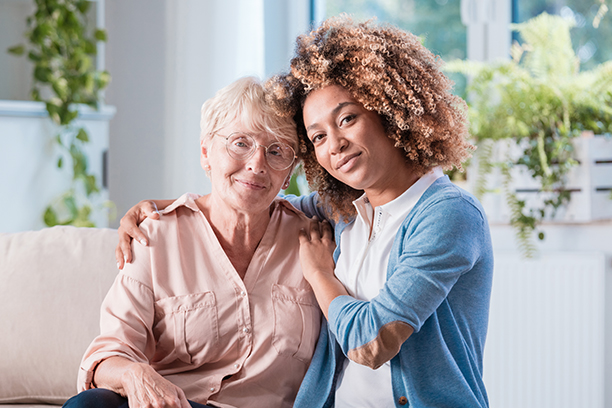 We're Proactive
At Visiting Angels, understand that it can be difficult to decide that you or a loved one is in need of in home elderly assistance. Since this is not always an easy choice, we work closely with each client and their family to fully understand their individual needs. We create custom care plans as well as find the best caregiver to fit you or a loved one's needs.
Our Assisted Living is Proactive to Meet Your Needs
We have one main objective at Visiting Angels of East Central Indiana, and that is to provide care that proceeds your needs. There are plenty of home care agencies that will respond to a clients call, but we work hard to be ready for any possible needs in advance. We start by meeting with the client and their family, getting a clear understanding of what kind of in home elderly assistance is needed. If you would like, our caregiving team is able to meet with any healthcare providers so that we can ensure that we have all necessary information that would help us provide the best care possible.
Our team works hard to meet and exceed our client's needs. We take all discussions relevant to in home elderly care assistance to create a one of a kind, custom care plan. Our clients care plan will list the specific services that will be provided as well as the frequency of care. As our clients age, their plans can change with them; we make our in home elderly assistance plans flexible and adaptive. With this option, we are able to be consistent with care regardless of health changes, while also helping with any transitions that may arise.
Service coordinators select caregivers carefully, ensuring that they hire individuals with caregiving experience as well as a personality that will best fit each client. After this step, care coordinators will set up a meet and great in the home so that you are involved with the caregiver selection process.
Once our clients are set up completely with their in home elderly assistance services, the local Visiting Angels office will stay in contact to ensure that you are continuing to receive the best care possible.
Contact us to find out what services we offer for at home assisted living.
Serving Pendleton, Muncie, Anderson, Greenfield, McCordsville, Fortville, IN and Surrounding Communities
Visiting Angels
EAST CENTRAL, INDIANA
110 E Hartman Rd
Anderson, IN 46012
Phone: 765-703-4194
Fax: 765-778-6969