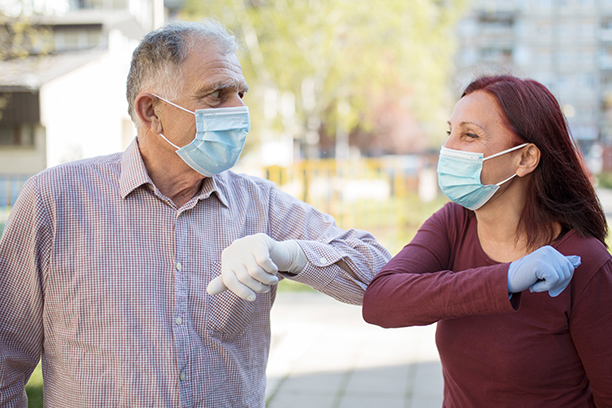 Personal or Private Duty Care in Idaho Falls
Supporting a loved one through their senior years can be an honor, and a welcome way to repay them for their years of love and kindness. However, when their needs become too great, or the distance between families too vast, that care can also be a burden. Professional personal care services from Visiting Angels Eastern Idaho can help to ensure that your blessings don't become a burden by bridging the gap between your loved one's needs and their care in Idaho Falls.
Trusted Personal Care Providers in Idaho Falls
It's no secret that the kind of care a senior with vision loss needs is completely different than the care needed by a senior suffering from memory loss. Naturally, your own loved one's needs will differ based on their unique mental, physical, and emotional condition. To help you get the best possible care for them, we offer many kinds of personal care services in Idaho Falls. You can pick and choose which services suit your loved one best and tailor them to match with schedule and budget as needed.
Some of the care services you can choose from Visiting Angels Eastern Idaho include:
Daily, weekly, or around-the-clock monitoring
Coordinating deliveries of supplies or medical equipment
Additional companionship and help around the house
Respectful assistance with washing, grooming, and toileting
Meal preparation and medication reminders
Transportation to appointments, therapies, and on errands
Help moving safely around or outside their home
No matter which personal care services in Idaho Falls you choose, they will never be set in stone. So if and when your loved one's needs change, your services from Visiting Angels Eastern Idaho can as well.
Free Personal Care Consultations for Families in Idaho Falls
Maybe you're not sure whether your relative needs additional support every day or once in a while. Or perhaps you've been wondering how personal care can help a loved one in Idaho Falls struggling with disability or chronic memory loss to live a better life. Whatever the case may be, a free consultation with one of our expert care directors can help you to get the answers to all your questions. Not only are our consultations cost-free, they're obligation free as well and come right to your door in Rexburg, Rigby, Idaho Falls, and Ammon.
To get started with a free, in-home personal care consultation in Idaho Falls, give Visiting Angels Eastern Idaho a call today.
Serving Eastern Idaho Communities
Visiting Angels in Idaho Falls, ID
1970 E 17th St #201
Idaho Falls, ID 83404
Phone: 208-529-2734