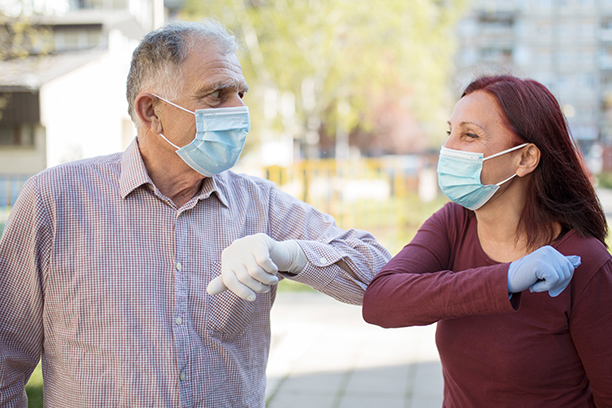 How Transitional Care in Idaho Falls Reduces Hospital Readmissions
Ready-Set-Go Home with Transitional Care
After hearing that a loved one will soon be discharged from the hospital, you may be plagued with a new set of worries about the process of recovery at home. Making the choice to enlist the help of a professional transitional care provider in Idaho Falls can boost your loved one's chances of maintaining their well-being and avoiding another visit to the hospital.
At Visiting Angels® Eastern Idaho, we are dedicated to helping seniors remain where they most want to be. Because so many seniors are readmitted to the hospital after being discharged, it is important to take steps to prevent complications from occurring. Our transitional care program for the Idaho Falls area, which we call Ready-Set-Go Home, decreases the likelihood that seniors will face another exhausting hospital stay soon after their return home.
What Causes Readmissions in Idaho Falls?
Readmission rates among elderly adults show that nearly 1 in 5 are likely to end up back at the hospital during the first month after their discharge. There are many variables that contribute to these high rates of readmission, and a lack of help at home is one of them. Seniors who live alone or do not have a reliable caregiver to assist with important tasks may be unable to look after themselves when they are exhausted following a hospital stay. Simply by giving seniors access to the care they need, readmission rates can be reduced.
How Our Transitional Care Program Helps
Ready-Set-Go Home offers high-quality, customized care and coordination prior to, during, and after a hospital discharge. Because this program aims to reduce hospitalizations, it takes a three-prong approach to care that accommodates a wide range of needs and unique circumstances.
Take a look at these three prongs in action:
Care begins at the hospital. Care is initiated when discharge planning starts, allowing care coordinators to gather essential insights from the physician's discharge plan and provide families with informative resources.
Care continues at home. Care visits are arranged according to the senior's daily routines, personal preferences, and doctors' orders.
Care is facilitated by our office staff. The compassionate team at our office works diligently behind the scenes to manage the different aspects of a hospital discharge.
Reach out to Visiting Angels Eastern Idaho today to reserve a free transitional care consultation! We can meet with families who reside in Idaho Falls, Ammon, Blackfoot, Chubbuck, Pocatello, Rexburg, Rigby, and throughout the vicinity.
Serving Eastern Idaho Communities
Visiting Angels
OF EASTERN IDAHO
1970 E 17th St #201
Idaho Falls, ID 83404
Phone: 208-529-2734
Fax: 208-529-2833