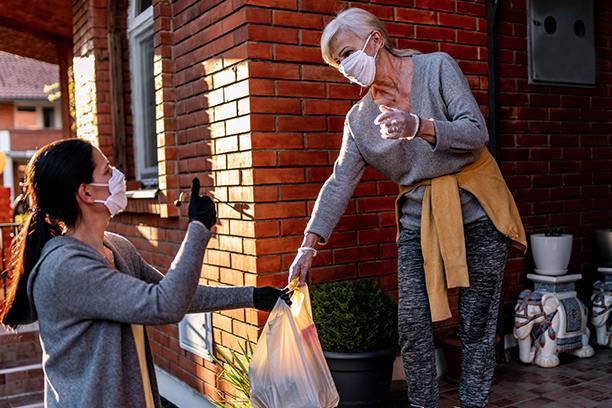 Chronic Illness Support with At-Home Senior Care in Englewood, OH and Surrounding Communities
Visiting Angels provides the daily support adults in Englewood, OH need to receive chronic illness support through personalized at-home senior care
Many senior adults struggle with managing chronic conditions on their own. A chronic condition is any illness or ailment that lasts a year or more, requires ongoing medical attention, and places limitations on activities of daily living. Managing these illnesses becomes overwhelming for many people as they age because of the extra duties onto your schedule and health care costs outpacing income. In addition, aging often leads to cognitive changes, which further complicate managing a chronic condition.
A few of the most common chronic conditions among older adults include:
Diabetes

Arthritis
Heart disease
Asthma and respiratory illnesses
Certain types of dementia and cancer
The good news is that some chronic conditions are manageable with the right support services. Visiting Angels Englewood can provide in-home care services to help your senior loved one manage their chronic illness.
Visiting Angels Englewood's a

t-home senior care services help your loved one maintain independent living while managing their chronic condition

Visiting Angels caregivers help seniors with chronic conditions reduce stress and improve their overall health. Some services include:

Personal needs assistance: Medication reminders and medication dispensing, treatments and therapies, mobility assistance, and positioning for comfort.

Personal care services: Bathing and grooming, dressing for daily routines, changing bed linens and clothes throughout the day.

Mobility care services:
Assistance with walking

Moving around the home if needed

Performing tasks like preparing meals or doing laundry
Socialization and companionship: Help with maintaining friendships and social circles, as well as hobbies that keep your senior loved one feeling engaged and productive.
Additional tips for managing your chronic condition:
Stay positive and hopeful about the management of the illness.

Avoid setbacks like missed medications or other forms of neglect.
Learn about your chronic condition and how we can help you manage it by calling Visiting Angels Englewood today!
Serving Eaton, Germantown, Brookville, Vandalia, Huber Heights, and Oxford Areas
Visiting Angels
ENGLEWOOD, OH
15 W National Rd #1
Englewood, OH 45322
Phone: 937-855-7777