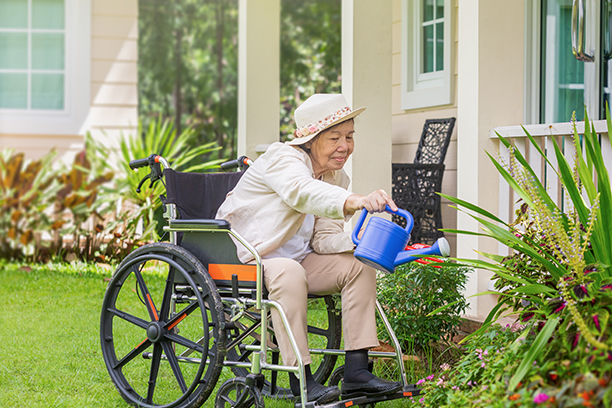 Why Choose Our Home Care Agency in Englewood, OH?
Home Care Agency Serving Dayton, Englewood, Vandalia, and Surrounding Areas
At Visiting Angels of Englewood, we strive to make staying at home a positive experience. We do this by allowing you to select your caregiver from a group of skilled elderly care providers, allowing you to maintain your schedule, and providing you or your loved one with personalized elderly care services (unskilled caregivers may be utilized only in cases where no personal care or hygiene assistance is needed).
You Are in Charge – We're on Your Schedule
With Visiting Angels, you're in charge of everything. Your Englewood home care agency will not dictate to you what your schedule is to be (i.e. what time to get up, when to bathe, meal schedules, etc.). It is our job to adjust to your schedule and to see to it that you remain comfortable in your home.
Bonded, Licensed and Insured
All Visiting Angels agencies are required to be bonded and insured. In states where licensing is required, it is our policy that our elderly care agencies have the appropriate state license that permits "hands-on" care. This can give you the peace of mind that a trustworthy caregiver will be in your loved one's home.
Monitoring is Essential
Visiting Angels' agencies are trained to continuously monitor their caregivers through our unique system of continued personalized contacts. Through telephone check-in and home visits, our system is designed to enable us to check in regularly with your loved one. We want our elderly care recipients to receive the best possible care.
Tailor Your Care to Your Needs
No two people are the same. Therefore, their elderly care needs are very different. Whether you need respite care, in home care, part time or full-time care, or care at an assisted living facility, we can offer a skilled caregiver that is right for you. Our home care agency tailors your program of senior care based on your needs. Your elderly care program is flexible, and you can change the program as different needs arise. We will also work along with any home health agency or nursing agency that may be assisting your loved ones after a recent hospital stay.
Free Consultation
For more information on our home care agency and to schedule a free consultation call Visiting Angels of Englewood at 937-855-7777.
Serving Eaton, Germantown, Brookville, Vandalia, Huber Heights, and Oxford Areas
Visiting Angels
ENGLEWOOD, OH
7089 Taylorsville Rd. Suite F 45424
Huber Heights, OH 45424
Phone: 937-855-7777