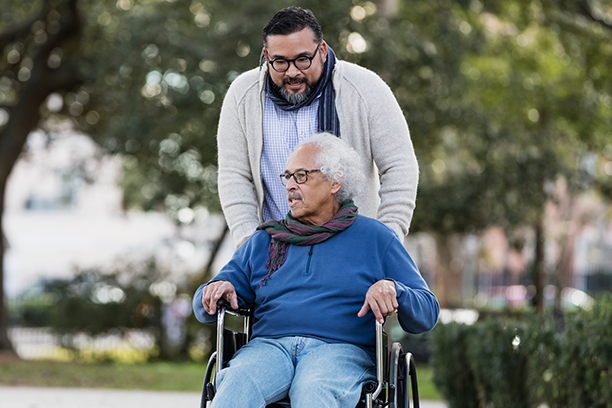 About Us
America's Choice In Home Care
When you need care for a loved one, you want the agency you choose to be deep in home care experience.
Visiting Angels home care agencies have served tens of thousands of client families from Visiting Angels locations across the United States (each office independently owned).
In hundreds of newspaper articles nationwide, magazines, the internet, radio and on network television, Visiting Angels commitment to its clients has been recognized.
We've become "America's Choice In Home Care".
Building Friendships With Families
Obviously, the most important relationship is that between the care recipient and the caregiver. It snowballs from there to the relationship between the family and the agency and the agencies relationship to the community. It is this philosophy of "building relationships" that has made Visiting Angels successful at keeping clients.
Our goal is to improve the quality of life for those we take care of and employ. We also seek to be a complete resource for the elderly community and provide valuable resources for all aspects of their lives.
Thank you for visiting our web site. Remember, we are here to support you, not to take charge of your life. Please feel free to contact us if we can be of any assistance, and enjoy your day.
Serving Eugene, Springfield and Other Communities of Lane County, OR
Visiting Angels
EUGENE, OR
1600 Executive Pkwy #310
Eugene, OR 97401
Phone: 541-505-7444
Fax: 541-505-9356