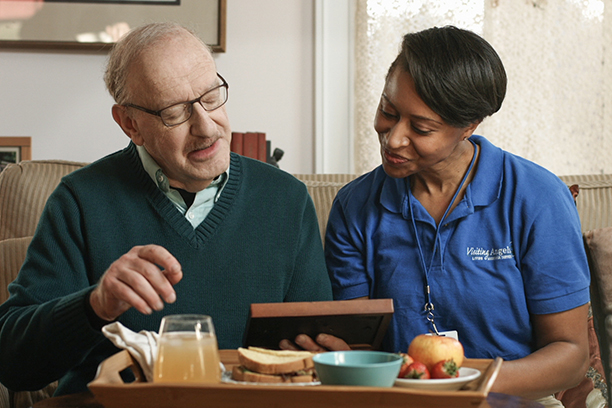 Respite Care in Eugene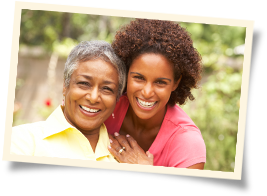 With an elderly population that is larger than it's ever been in the U.S., more families in the local area are providing care for a relative, and Visiting Angels® Eugene is here to help with our respite care services. Whether you stop by your parents' place once a week to do housework, or you're there every day to prepare meals and keep them company, we can provide the coverage you need to rest, restore your energy, and address other areas of your life without worrying about how your elderly loved ones will cope without you.
Why Choose Respite Care in Eugene
Being a family caregiver requires time, patience, and a lot of physical and emotional strength. As rewarding and essential as this work is, it undoubtedly takes a toll. When you're responsible for the care of an aging parent or relative, it becomes instinctive to put aside our own wants and needs, but doing so for too long can put your health at risk due to exhaustion and burnout.
The purpose of our respite care services at Visiting Angels Eugene is to prevent you from reaching this point, and to help you incorporate your own rest and personal time into your caregiving schedule. Not only does taking this time protect your health, but it also ensures that you're actually able to provide the level of care your family member needs.
Respite Care Options for Eugene Area Families
Every family in Eugene has different needs, so our team at Visiting Angels Eugene offers multiple forms of respite care to address the unique challenges that our clients and their families face.
Our care services at Visiting Angels Eugene include:
Temporary Care. If you need to take an extended period of time off for a vacation or personal emergency, we can provide full caregiver coverage while you're gone.
Part-Time Care. If you need ongoing support for a few hours here and there, our caregivers can step in to help free up your schedule.
Support Care. If you're not fully equipped to meet your loved one's care needs on your own, we can send a caregiver to assist you.
Respite Care Consults for Eugene Area Families
Through our care services, we're proud to give family caregivers in Eugene, Pleasant Hill, Springfield, Junction City, and Cottage Grove the support they need to provide the best possible care for their elderly relatives. We begin with a free in-home consultation to learn more about your family and how we can best assist you.
To find out more about our respite care services or to schedule a consultation, contact Visiting Angels Eugene today.
Serving Eugene, Springfield and Other Communities of Lane County, OR
Visiting Angels
EUGENE, OR
1600 Executive Pkwy #310
Eugene, OR 97401
Phone: 541-505-7444
Fax: 541-505-9356