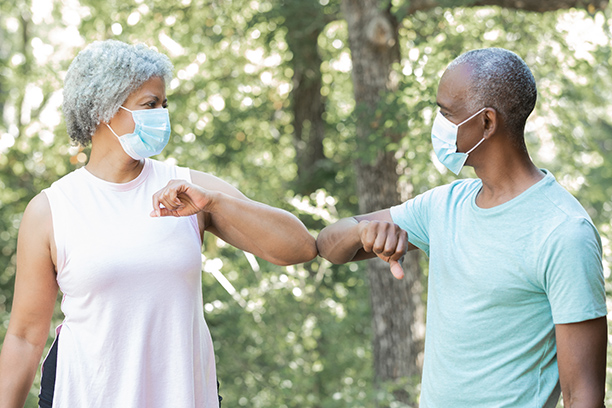 Our Office Staff
---
Alamosa, CO Office
Chris Smith – Chief Visionary Officer - Pagosa Office
As our CVO, Chris is the strategic business planner for our many Visiting Angels offices. He motivates the staff with the latest company goals to continuously improve and grow the services we provide. His persistence is invaluable as our Visiting Angels agency continues to expand and provide the best care to our clients. He is also an advocate with many local care support agencies. Chris relates, "We heard about Visiting Angels and were attracted by the opportunity to do something good, start a business that would bring more jobs to our area and also help my Grandma. We do serve as angels as we help to brighten homes and better the lives of our clients.
---
Michele Smith – Co-Owner
Michele and husband Chris opened Visiting Angels in January of 2011. Although she is not active in the daily office activities, she continues to work alongside Chris on ownership decisions and issues. Michele is a source of support to the entire staff, always offering a kind word of encouragement and support.
---
Michelle Johnson - Chief Operating Officer- Pagosa Office
Michelle's background is in Corporate Management. Her experience in leadership and guidance is the driving force to achieving the organizational goals of our agency. She has lived in SW Colorado for over 24 years, and loves serving her community. Her job as Administrative Director includes many roles, but she is focused on creating the best environment for our staff, allowing us to provide excellent, professional care to our clients and families. Michelle is a calm and dedicated leader, and a perfect fit for our agency.
---
LuAnn Ormonde – Care Director - Pagosa Office
LuAnn's leadership plays a vital role in our company, as the Care Director. She began with the company as a caregiver with a heart for helping others. Her skills in office management serve in coordinating all aspects of care. Her experience includes 11 years as office manager for a cardiac-thoracic surgeon, managing local restaurants, and hours of volunteer positions in her church. LuAnn strives for excellence, and is a strong leader in our agency.
---
Brenda Jeffryes Peacock – Marketing Director - Pagosa Office
Brenda cultivates community resources and marketing in our areas, promoting our outstanding company in the field. Her marketing degree and expertise as a former client care manager, combine to make her sensitive to new ways to creatively present the resources we offer in homecare. Brenda has been with us since the beginning, and is devoted to both leadership and excellence.
---
Briana Stewart- Angel Recruiter- Remote Office
Briana comes from New Orleans, LA, bringing 11 years of management experience with her. She cultivates local recruitment resources and oversees social media job listings. Her compassion for others, and for our agency, makes her an effective recruiter. Briana's cheery personality always shines brightly.
---
Emily Green- Pagosa Client Care Manager/Mentor Facilitator- Pagosa office
Emily has been in Pagosa Springs for 13 years. She is a Certified Clinical Medical Assistant with a background in Oncology and general patient care. Her passions lie in patient care, raising her four children with her husband and enjoying nature in Pagosa Springs. Emily is a caring, outgoing individual whose focus is excellent care-giving to our community. She is a great addition to our Angel Team.
---
Sheree Atkerson- Project Specialist- Pagosa office
Sheree moved from Texas to beautiful Pagosa Springs, with a background in secretarial work. She does all of our videography and special projects, using her technological skills to create helpful and informative productions. Sheree is kind and knowledgeable, and the perfect staff member to keep us on the cutting edge.
---
Adrienne King – Admin Assistant- Pagosa office
Adrienne is new to Pagosa Springs, originally from Seattle. She loves the mountains and enjoys hiking, skiing, and camping. Her calm personality and 9+ years of office/administrative experience make her a great support to our team. Adrienne tackles new projects and sorts out the details, with a smile!
---
Torri Medina- Communications Specialist- Pagosa Office
Torri was recently a caregiver and has now moved into an admin position. She loves being a mother to her three children, time with her family, and the great outdoors that Pagosa Springs offers. She joined our Visiting Angels team hoping to make a difference in someone's life and also to learn as much as possible. Torri loves lending a helping hand and being a reason for someone to smile. Her role in our front office is a perfect fit for her kind and helpful personality.
---
Scheduling Team
Maegan Wiseman- Scheduler- Pagosa Office
Maegan is a long time Pagosa Springs girl, with a passion for the outdoors. She enjoys hunting, horses, and her four legged babies. She also enjoys her family time, and her young son Colby. Maegan has great scheduling experience and builds lasting relationships as she works with both caregivers and clients. She is a great asset to our team, and her cheerful attitude makes her a pleasure to work with.
---
Michele May- Scheduling- Pagosa Office
Michele comes to us from southern California. She and her family moved to Pagosa Springs to enjoy the great outdoors and simple life style. She loves spending time with her husband and children. Michele is a quiet, dedicated personality in our busy scheduling office and a perfect addition to the team.
---
Morgan Jones- Scheduler- Pagosa Office
Morgan is a North Carolina native who moved to Southwest Colorado in 2014 with ambitions of serving her community through healthcare. She graduated from Colorado Mesa University in May of 2021 with an LPN degree. She enjoys hiking, science, and the occasional true crime podcast. She loves spending time with her family and her fiancé. Morgan juggles a lot in our scheduling dept, and she does it with kindness and grace.
---
Human Resources Team
Christie Darago- Human Resource Generalist- Pagosa Office
Originally from NE Ohio, Christie and her husband served in church ministry for over 25 years. They have four children, and SW Colorado-once a favorite vacation spot and is now their full-time home. Her background as an Administrative Assistant and her experience with people are a great fit for her HR role. Christie loves people and helping to make their day better!
---
Kathy Compton/ Human Resource Generalist- Pagosa Office
Kathy is new to the Pagosa area, along with her family and dogs. She has experience managing a business office and nursing facility, and various other businesses. Hiking, fishing, and ATVs are just a few of the great outdoor adventures she loves. Kathy's calm and friendly voice are a huge asset to our HR team, as she kindly assists with personnel and new hires.
---
Accounting Team
Stephanie Johnson- Accounting/Veterans Services- Pagosa Office
Stephanie moved to Pagosa Springs to enjoy the great outdoors with her family. Her degree in Admin leadership and her experience in customer service make her a perfect fit in our accounting department. She processes data for our cherished Vet clients, and works to keep the billing and records up to date. Stephanie's calm personality and caring heart make her a great addition to our accounting office staff.
---
Laura Di Meo – General Accountant- Pagosa office
Laura recently came to Pagosa Springs from Phoenix AZ and enjoys hiking, bird watching, and ballroom dancing. Her background in accounting includes many types of industries such as technology, manufacturing and Not-for-profit. She has served in several roles including Accounting Manager, Financial Analyst and Budget Analyst. Laura is a very helpful addition to our accounting team, with her background and knowledge.
---
Julia Nell – Accounting Assistant—Pagosa Office
After moving back to her hometown of Pagosa Springs, Julia has taken full advantage the beautiful area. She has learned how to be a snowboard tech, raft guide, and is now an avid CrossFit-er. She is thrilled to be part of the Visiting Angels family, and rise to the challenge of accounting and payroll assistant. She is a great addition to the team, with her kind heart, knowledge, and 'can do' attitude.
---
Teri Danielson --Veteran Billing Clerk- Remote Office
Teri is our calm and caring billing clerk. She is responsible for maintaining, processing, and submitting all billing for our Veteran clients. Teri is very experienced in the bookkeeping area. She works well with numbers and enjoys the little details of her job. Teri is a vital part of our cherished Veteran services.
---
Delores Chance - Controller – Pagosa Office
Delores is new to Pagosa Springs. She moved here to escape the humidity of Missouri and enjoy being outdoors in the mountains of Colorado. She joined the accounting team in November of 2020, and is bringing 25 years of experience as a Controller with her. Dee enjoys camping, hiking, and skiing with her husband and her two fur babies, Willie and Sissy. We are happy to have Dee at the accounting helm.
---
Mikayla Jeffryes- Mileage Specialist- Remote Office
Mikayla comes from a diverse work background, including ranching and gymnastics coach. She is an EMT, and has a degree in social work. She loves to stay fit, the great outdoors, and her little dachshund companion Lory. She is eager to stay on top of all mileage tracking issues, and she does it with a sweet smile.
---
Durango, CO Office
Jeanne Hicks- Client Care Manager- Durango Office
Jeanne is a native to Durango. She has 14 years' experience in the healthcare field. Her strong work ethic, and desire to serve with excellence is unmatched. Jeanne's knowledge and commitment to the area makes her a perfect fit as our Durango/Cortez manager. She is loyal and caring, and serves with true kindness.
---
Clorinda Chavez-Martinez - Client Care Manager San Luis Valley - Alamosa Office
Clorinda's job as care manager includes interviews, schedules home assessment visits, assists in franchise training and marketing to the San Luis Valley. Clorinda's background has been in human resources for 17 years at the Alamosa hospital and for 15 years in payroll and in accounts payable. Clo is fully committed to excellence in client care, and she gives 100% to our agency.
---
LeeAnn Cisneros- Assistant Care Manager/ Scheduler - Alamosa office
LeeAnn owns her own business, she has a degree in early childhood ED, and she has worked in the medical scheduling field. LeeAnn is a valued assistant as she schedules and assists with admin duties in our SLV office. She loves working with our people, and we love her gentle, kind personality.
---
Farmington, NM Office
Iva Francisco – Ute Tribal Client Care Manager- Farmington Office
A New Mexico Native, Iva is well versed in the home care industry. Her love for serving others, and her extensive caregiving experience, makes her a great manager for our Tribal clients. Iva also has experience in scheduling, medical records, and marketing. Her determination and caring heart are the perfect fit and works well within our Ute tribal population.
---
Annikah Lamery RN- Veteran Care Nurse- Farmington Office
Annikah is from Farmington, NM with experience as a COVID nurse. She loves to learn, and is currently continuing her education in nursing. Annikah loves to spend time with her younger brother. She comes from a military family and is the perfect RN for our Veteran program.
---
Tracey Howlett- Client Care Manger- Farmington Office
Tracey is a native to the Four corners area, and grew up as a rodeo girl. She and her family love the Farmington area and all it has to offer. Tracey's experience as a CNA, an office manager, and assisting others with careers/college, serves her well in her office manager role. Tracey has a sweet spirit and the desire to help people. She is a bright spot to serve our NM clients.
---
Brenda Porter- Assistant Client Care Manager- Farmington Office
Brenda is working toward her BA with an emphasis on organizational behavior. She has two children and 4 grandchildren that keep her busy. She is enthusiastic and energetic in her assistant role in our Farmington office. Brenda has a great attitude and is always willing to go the extra mile for our clients.
---
Amberlee Setzer- Ute Tribal Client Care Assistant
Amberlee is of the Dine' tribe, born and raised in Farmington, NM. Her love of sports and the great outdoors is shared by her family, and her three children. Her care-giving experience and helper attitude has promoted her to assist with our tribal elders from the Southern Ute tribe. Amberlee has a caring heart for Angel work, and she strives to provide the absolute best care in all situations. She is a great assistant in our tribal office.
---
Serving Farmington, Aztec, Bloomfield, Navajo Dam, Flora Vista and Surrounding Areas
Visiting Angels FARMINGTON, NM
1515 20th St #F
Farmington, NM 87401
Phone: 505-516-1150