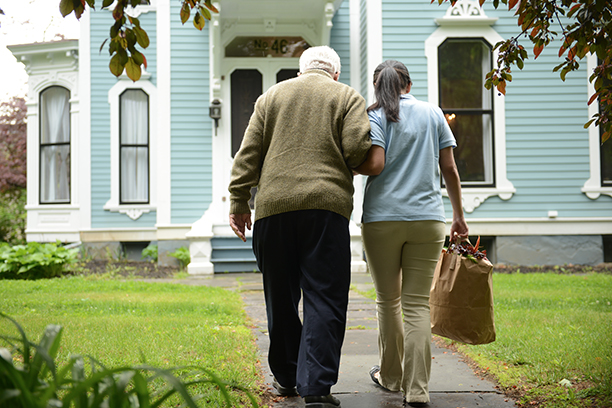 Who We Are
Your story is unfolding right in front of you! At times if feels overwhelming and at other times it's just "life". You don't really have strong feelings whether good or bad. Life is just….daily!
Just about everyday we meet people like you! People who step up to provide care or oversee a loved one. You are giving some of the best gifts one human can give to another. You are pouring out your life to help them!
We entered this work because of people like you! We desire to help you provide the best care possible AND not burn you out in the process. YOU ARE ACTUALLY OUR CLIENT. On paper we provide care for your loved one, but our real goal is to provide rest, support and a listening ear to help with your efforts. The stakes are high and the burden of care is heavy, very heavy.
My entire adult life has been devoted to caring for people. Most of this work has been in the medical field as a Speech Language Pathologist and the last 8 years with Visiting Angels. Our team is ready to 1) Listen to your needs. 2) Develop a plan to provide practical help. 3) Provide an amazing caregiver to support you.
We look forward to meeting with you very soon!
Katrina Poole
Director, Visiting Angels Flagstaff/Northern Arizona
Serving Flagstaff, Payson, ShowLow and Surrounding Areas
Visiting Angels FLAGSTAFF, AZ
1750 S. Woodlands Village Blvd. #140
Flagstaff, AZ 86001
Phone: 928-220-4100