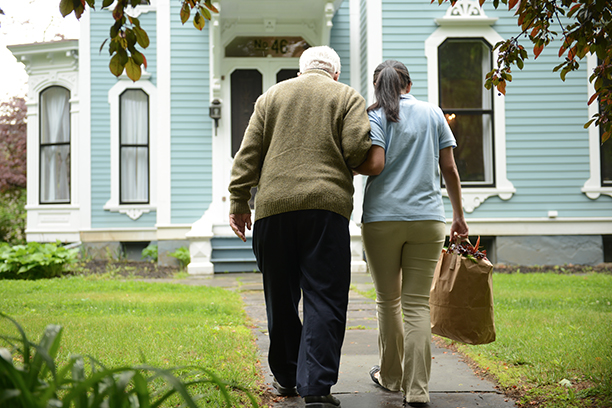 Our Staff at Visiting Angels Flagstaff, AZ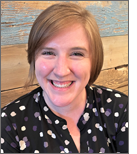 Gabriella Berne- Flagstaff Care Director/Leader
Gabriella provides efficient coordination of care as our team's Care Director. Her degree in Business Finance, serves her well in managing operations. She has lived in Flagstaff for 8 years and loves to connect with the community. Gabriella has a passion for serving others with excellence, making her a great leader for this team.
---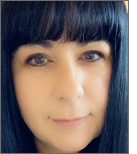 Andrea Hernandez – Prescott Client Care Leader
Andrea is an Arizona native and has lived in the Prescott area for many years. She is a former special education teacher and director of a nonprofit agency that provided AzEIP services (birth to 3 years). She has care-giving experience that includes care for her mother and grandparents. Since joining the Visiting Angels team, Andrea is honored to serve the full spectrum of life. She is passionate about quality care and works hard with her Prescott care specialists to ensure compassionate and outstanding care.
---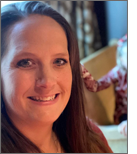 Kayleigh Benardino- Show Low Client Care Leader
Kayleigh has a degree in Healthcare Administration and has over 10 years of experience working alongside clients and caregivers. She has a caregiver's heart and strives to provide excellent care for clients, as well as a positive environment for our Care Specialists. She is an Arizona native, married, with two daughters, and has been in the Show Low area for 7 years. In her spare time, you can find her traveling new places with her family or camping with friends.
---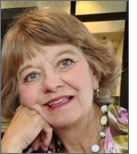 Cecelia Jernegan- Marketing Director
Cecelias's career evolved from 30 years as a Director of Sales and Marketing for large hotels to the Regional Director of Sales and Marketing for the largest private franchised hotel company in the world. She has traveled extensively and also published a book on Amazon "How to Work out of a Home Office Successfully". Cecelia joined Visiting Angels of Northern Arizona in 2020, and continues marketing for all locations. She enjoys the outdoors and photography, as well as her husband, family, and 3 furry friends.
---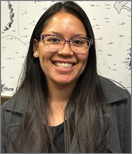 Chantel Kinkade- Communication Specialist
Chantel was born in Las Vegas, Nevada, and moved to Flagstaff with her husband and 2 beautiful daughters. Chantel has an extensive background in customer service. Her skill set has led her to become the angel voice on the other end of the phone when our caregivers and clients call our offices. She handles many other duties around the office, including Payroll, Veterans administration, and long-term care insurance. Chantel is the glue that holds the team all together.
---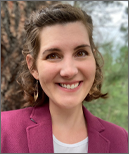 Nicole Weston- Human Resources/Recruiting
Nicole joined the Visiting Angels family in November 2021 as the Recruiter and HR Specialist. Nicole and her (growing) family love spending time outdoors in beautiful Flagstaff. She is looking forward to using her creativity, passion, and charisma to promote VANA's growth and expansion.
---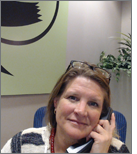 Jessica Moline- Assistant Care Leader
Jessica relocated from Colorado to Flagstaff, Arizona, starting a new chapter in her life. She raised 2 sons in Colorado and loved the great outdoors. She has an extensive medical background. Jessica is the Assistant Care Leader in Flagstaff, Cottonwood, Sedona, and Verde Valley. She handles the assessments for new clients coming on board, is involved with many projects in the office, and her favorite part is going to the client's homes and being a mentor for the other caregivers. When she has time, she is enjoying learning about all the adventures in Northern Arizona.
Serving Flagstaff, Payson, ShowLow and Surrounding Areas
Visiting Angels
FLAGSTAFF, AZ
1750 S. Woodlands Village Blvd. #140
Flagstaff, AZ 86001
Phone: 928-220-4100