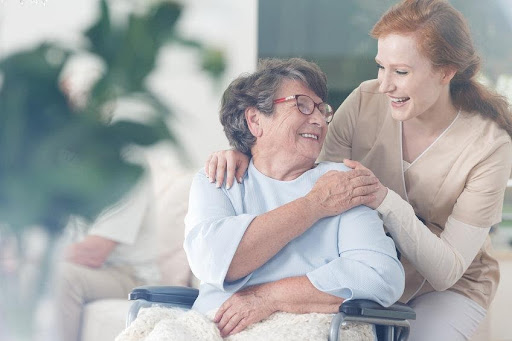 Four Soft Skills You Should Have as a Professional Caregiver
When you read a job description, you'll notice skills like the ability to use a computer or perhaps take blood pressure. These are essential skills for many employees, especially as professional caregivers. But what many job descriptions don't include are abilities that encourage a caring demeanor, empathy, and leadership skills. These are called "soft skills" and are much more important than many employers credit.
Soft skills are not as tangible as hard skills, but the Visiting Angels Flagstaff team prioritizes them to help create a positive environment for our clients. Learn more about the soft skills that make a compassionate professional caregiver.
What Are Some Soft Skill Examples?
Soft skills are more than just an ability to speak well–they can help you personally and professionally. For example, leadership is just one form of soft skills that can be vital as a professional caregiver and as a mentor to other caregivers.
Visiting Angels Flagstaff employees need to have hard and soft skills to succeed. The benefits of having these skills include:
Happier clients and more effortless shifts
Less mental and physical stress
More enjoyment in their job
One of the critical factors in hiring and matching our Flagstaff team members with clients is soft skills. We actively train our new team members on caregiving techniques and know that specific skills are innate or learned over time. That's why these four soft skills are in high demand for professional caregivers.
Creativity and Adaptability
There is a lot of creativity in being a caregiver, especially when working with seniors who may have dementia. There are difficult moments where you must think on your feet and be flexible with your methods. Creativity is more than being a writer or artist, but also creativity in how you communicate with your clients–and sometimes in the activities you plan to help them enjoy their day.
Adaptability goes hand-in-hand with creativity, and it is an important trait when it comes to professional in-home senior caregiving. You'll need to be able to change your approach or schedule when faced with a new situation and make quick decisions, evaluate the best option, and act on it decisively.
Patience
We all need to have the patience to take care of the elderly. Patience is imperative for success in almost every other aspect of your life. When you practice patience as a professional caregiver with Visiting Angels Flagstaff, you'll find it easier to stay calm and collected when things get stressful. You'll have the confidence to handle any situation with the utmost professionalism.
Patience is like a muscle: the more you practice it, the stronger it gets. If you need a little help with patience, try some of these tips:
It pays to think about long-term impacts when making decisions.
Listen to your clients to understand, not just to hear.
Acknowledge that some things make you exasperated and prepare for those situations.
Patience will help you immensely in your future role as a senior caregiver!
Critical Thinking
Critical thinking is a person's ability to think logically and rationally. Critical thinkers will always ask questions and keep an open mind, and they will sometimes find themselves questioning everything. This is a good quality for senior caregivers because clients may experience health conditions, both mental and physical, that will leave you questioning the next step. Thinking through emergencies with a clear head can save a life.
Compassion
Compassion is one of the essential qualities of any caregiver. It's the ability to empathize with someone else, understand what they feel, and then act sympathetically. A caregiver must know what is vital to their client and care just as deeply about them as they do themselves.
Expand Your Career with Visiting Angels Flagstaff
Are you looking for a fulfilling and rewarding career in the senior care industry? Visiting Angels Flagstaff is always looking to hire compassionate, patient, attentive caregivers. We take care of all the training! No matter your background, we'll make sure you get the skills and training you need. Contact us today to learn more about open positions.