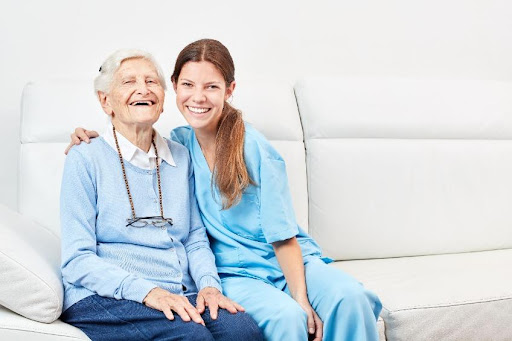 Skills You'll Develop as a Professional Caregiver
Working as a professional caregiver is more than watching an older adult at home. Professional caregiving is about helping older individuals live safely and comfortably at home by helping them with daily living tasks. And you'll soon find that this line of work will help you develop many lifelong skills that you can apply to various areas of your life.
The skills of a professional caregiver
There are many skills you'll develop working as a professional caregiver. Special skills are attention to detail, emotional intelligence, organization, and adaptability.
Attention to Detail
Observing your client is a significant part of your job as a professional caregiver. As your attention to detail grows, so does your ability to provide quality care. You'll grow familiar with their nuances. You'll notice if their emotions shift or they need help with something. Eventually, you'll start anticipating their needs and mentally clocking changes in their behaviors or habits.
Attention to detail is not only a professional caregiver skill but something you can apply to your life outside of work. You may start noticing small things within your relationships with family and friends. You'll become more in tune with how people around you feel and respond, which will only strengthen those relationships.
Emotional Intelligence
Emotional intelligence encompasses many things. Part of it is about how well you can identify and express your own emotions. Do you acknowledge when you're angry or stressed, and do you have a healthy way of expressing those feelings? Emotional intelligence is also about how well you can identify how others feel based on their body language and actions. Beyond identifying someone's emotions, your intelligence refers to your ability to empathize. Do you understand when the appropriate time to step in and help versus when to let someone work through their emotions independently is?
Organization
Organizational skills are a critical element of being a professional caregiver. Working as a professional caregiver is a bit entrepreneurial. You must ensure you're getting to your clients' homes on time, helping them get to appointments, completing daily tasks, and effectively communicating with office staff. You won't have a manager or supervisor with you during your shifts to hold you accountable, so you need to be responsible for yourself. The more organized you are, the easier it will be to navigate your work and keep a healthy balance between work and your personal life.
Adaptability
No matter how much you plan your client's care, there will always be days when things don't go according to plan. There may come a day when a client wants to do something different than you suggest, or an emergency may arise that requires you to find a quick solution. When you work as a caregiver, you'll learn how to make quick decisions and figure things out as you go. You'll feel comfortable with change and will be flexible in your plans.
Starting a career with Visiting Angels
If you have the qualities of a successful caregiver and think it may be the right career, the Visiting Angels team would love to connect. Our Flagstaff office hires caregivers to work with families in Flagstaff, Payson, ShowLow, and the surrounding communities. Working with Visiting Angels means receiving competitive pay, paid training, bonus opportunities, reimbursable mileage, paid time off, and a clear career path with a scholarship program. If you're interested in learning more, send us your information or call 928-220-4100.