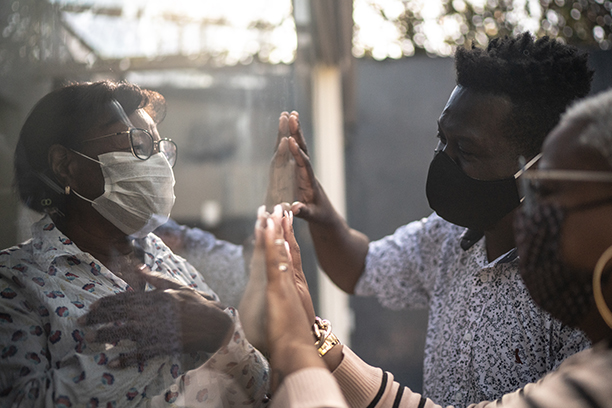 Certified Palliative Care in Greensboro, NC
When Greensboro seniors are looking for relief from long-term health conditions, they turn to Visiting Angels of Greensboro. We cater to seniors, regardless of life expectancy, and fulfill their physical, emotional, social, and spiritual needs. Overall, we strive to uplift the quality of life of the seniors that we care for.
Although palliative care and hospice care are used interchangeably, they cater to clients going through two separate circumstances. Hospice care typically caters to older adults who are moving towards the end of their life cycle. Palliative services, on the other hand, provide care to clients no matter their life expectancy. Our program works from the traditional definition of palliative services and works to ease the discomfort of any client that may choose this program.
Palliative Care Services for Seniors in Greensboro, High Point, and Surrounding Areas
Our program focuses on a holistic mindset focusing on each realm of a senior's needs: physical, social, emotional, and spiritual.
We cater to physical needs by being hyper-aware of their physical cues and signs and providing in home care to comfort them.

We cater to their social needs by helping them strengthen their relationships with their friends and family. Our caregivers also provide companionship and compassion along the way.

We cater to their emotional needs by taking a truly compassionate approach to care. Our Greensboro caregivers support seniors that are going through depression, loneliness, anxiety, and stress.

To cater to their spiritual needs by bringing hope to our seniors' lives, helping them find comfort and relief from age-specific difficulties.
During our program, our Visiting Angels are focused on being supportive, soothing, and comforting towards their clients. Our home care agency has a mission of restoring hope and assisting with healing.
Want to learn more about our unique approach to palliative care? Contact the offices of Visiting Angels of Greensboro today at 336-281-6746 to schedule a free, in-home consultation.
Serving Greensboro, High Point, Winston-Salem and the Triad Area
Visiting Angels
GREENSBORO, NORTH CAROLINA
532 N Regional Rd #L
Greensboro, NC 27409
Phone: 336-281-6746
Fax: 336-880-5859