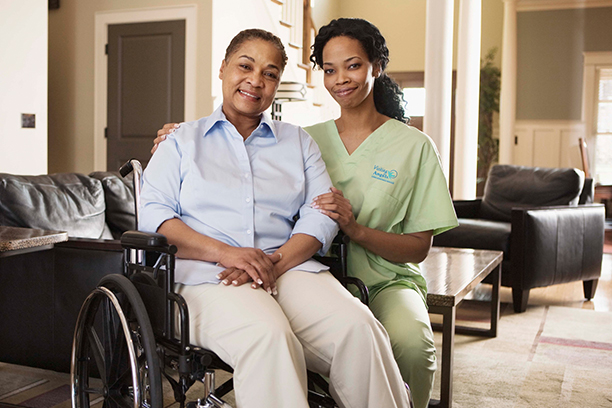 Senior Caregiver Services: Meal Planning and Preparation for Seniors in Greensboro and the Surrounding Area
Healthy eating habits are crucial for aging adult's well-being. This is why we are offering meal preparation as part of our senior caregiver services for families in Jamestown, Oak Ridge, and nearby cities.
We all know that it is important to eat healthy, but you may not realize is that it is much more important for our aging adults to indulge in healthy habits—especially those who face decreased activity levels and on-going chronic pain. Over at Visiting Angels of Greensboro, we understand the importance of healthy eating habits, which is why we include meal preparation and management as part of our senior caregiver services.
If you have an older loved one that lives alone, you may find yourself worrying about if they are often eating home-cooked meals, or eating often enough in general. Visiting Angels of Greensboro is available to offer top-quality meal planning and preparation services with a professional caregiver. Our senior caregiver services are available to seniors in Greensboro, High Point, Oak Ridge, and Jamestown. Our qualified caregivers are able to make sure that your loved one is eating nutritious meals on a regular basis that incorporate healthy ingredients.
Why Healthy Eating is Important for Seniors
As aging happens, it is normal for adults to lose their strength and begin to struggle with day to day activities and chores. The most basic of tasks that may not have ever seemed difficult can become a struggle. This happens even more so with seniors that may be dealing with chronic conditions.
To these seniors, preparing nutritious meals may begin to feel less vital, which leads to unhealthy eating habits. While it may be the easier route for them, it can often lead to many dangerous health issues and chronic conditions—like diabetes. In contrast, a healthy diet can boost senior's health, as well as help manage a chronic condition. In fact, many seniors have managed symptoms of with simple improvements to their diet.
This is what lead to us including meal planning and preparations into our senior caregiver services. If your senior loved one is struggling with a medical condition, you can look to us to provide healthy meal according to their doctor's orders.
Senior Caregiver Services Make Eating Right Easier for Seniors
Our trained caregivers are able to help your parent get their diet and eating habits on the right track. Our senior caregiver services meal planning and preparation plans make it possible for your loved one to home cooked meals on a regular basis that are nutritious to help improve their overall well-being.
We can:
Assist your loved one with preparing meals throughout the day
Plan delicious and nutritious meals for the week or the month
Help your loved one shop for ingredients
Provide feeding assistance if your loved one has trouble eating due to mobility issues
Call to Schedule a Free Consultation
With our senior caregiver services, we are able to uplift the quality of your loved one's life with our home care. Call 336-281-6746 for more information and to schedule a free consultation.
Serving Greensboro, High Point, Winston-Salem and the Triad Area
Visiting Angels
GREENSBORO, NORTH CAROLINA
532 N Regional Rd #L
Greensboro, NC 27409
Phone: 336-281-6746
Fax: 336-880-5859