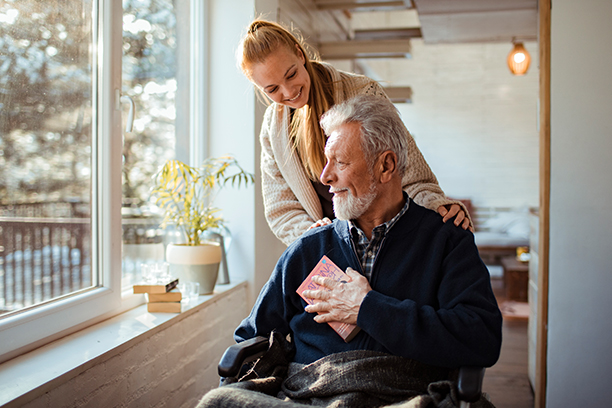 How to Get Started with In-Home Care in St. Clair Shores
At Visiting Angels® St. Clair Shores, we know how stressful it can be to realize that a loved one is in need of in-home care. We're here to minimize the burden you feel while ensuring your loved one has access to high-quality care that makes aging in place a reality.
Simply get in touch with our office to request a free consultation in St. Clair Shores, Chesterfield, Grosse Pointe Park, Grosse Pointe Woods, Macomb, New Baltimore, or a nearby town. We'll meet with you and your loved one in person and then design their customized care plan. Finally, we'll select a caregiver from our team who can help them maintain an independent lifestyle.
About Our Free Consultations on In-Home Care in St. Clair Shores
There are no strings attached to our no-cost consultations. The purpose of these initial meetings is to give families plenty of information up front about our services. We use this time to answer the questions of family caregivers, discuss seniors' daily routines and care requirements, and make recommendations that can help families understand the possibilities our services offer.
In addition, these visits provide us with the opportunity to familiarize ourselves with the personalities and lifestyles of potential care recipients. With an up close look at these details, we increase our ability to make the right caregiver match for each senior.
Here's a quick overview of the subjects we cover during our consultations at Visiting Angels St. Clair Shores:
Physical needs. We talk about the daily challenges the senior faces with activities such as bathing, grooming, and housekeeping.
Social and emotional needs. We work with the family to pinpoint how a caregiver can provide interaction that will improve the senior's quality of life.
Logistical details. We go over the logistics of delivering care, including handling unexpected situations and rescheduling care visits.
Choosing Your Loved One's In-Home Care Provider from Visiting Angels St. Clair Shores
If you choose to proceed with our services, we'll begin the process of selecting a care provider to support your loved one on a day-to-day basis. During this process, we consider important factors such as personality matches, the skills needed to assist with specific age-related challenges, and scheduling availability. It's our goal to make a lasting match that provides the basis for a cherished relationship your loved one can turn to in times of need.
Learn more about getting started with in-home care today by calling Visiting Angels St. Clair Shores to schedule a free consultation.
Serving Grosse Pointe, St. Clair Shores, New Baltimore, Harrison Township, Chesterfield and the Surrounding Areas
Visiting Angels Grosse Pointe
23229 Nine Mack Dr
St Clair Shores, MI 48080
Phone: 800-882-3402