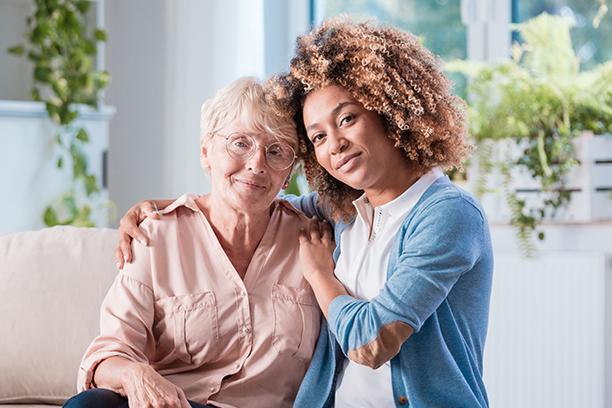 How We Assist With Aging in Place in Harrisburg 
Aging in place is an option for seniors with all kinds of age-related difficulties thanks to the compassionate caregivers at Visiting Angels® Harrisburg. Our senior care agency's services have been designed to make living at home not only safe and comfortable, but also a lifestyle that brings joy and fulfillment to seniors. We understand how essential remaining at home can be to our care recipients' overall well-being, and we're proud to offer a solution that gives their loved ones peace of mind.
The Importance of Aging in Place in Harrisburg
A study conducted by AARP has shown almost 9 out of 10 seniors in the country would choose to stay in their own homes rather than moving to an assisted living facility. The problem is without outside support, these individuals can find even the most basic activities challenging as they age in place. Being unable to go through their daily routines on their own, many of them are forced to leave their homes and, in many cases, sacrifice their independence in the process.
Those who are able to remain at home benefit in a number of areas. For example, they have the advantage of living in an environment that is both comfortable and familiar. They can also continue engaging in the hobbies, daily rituals, and social activities that are crucial to their emotional well-being.
In-Home Care vs. Assisted Living
In contrast to in-home care, assisted living typically requires seniors to follow a structured lifestyle. Without the autonomy to determine when they want to eat, sleep, bathe, or socialize, they can lose their sense of self and experience a lower quality of life. Residents of shared living facilities are also more prone to exposure to contagious illnesses and thus frequently have worse health outcomes than those who receive care in their own homes.
How We Help Families in Harrisburg
We can help seniors with a wide range of issues and challenges enjoy the advantages of aging in place. Our services include assistance with running errands, cooking, doing laundry, and engaging in social activities. We can also provide direct physical support with mobility or personal care tasks. As we build tailor-made service plans for each client, we can readily accommodate needs for help with Alzheimer's disease, dementia, and senior isolation.
Call Visiting Angels Harrisburg today to get started with a free consultation! Our services make aging in place a reality for seniors in Harrisburg, Lebanon, Lower Paxton, Swatara, Mechanicsburg, New Cumberland, West Hanover, and nearby towns.
Serving Harrisburg and Dauphin and Cumberland Counties, PA
Visiting Angels
HARRISBURG, PA
4607 Locust Ln #5
Harrisburg, PA 17109
Phone: 717-652-8899
Fax: 717-909-3185