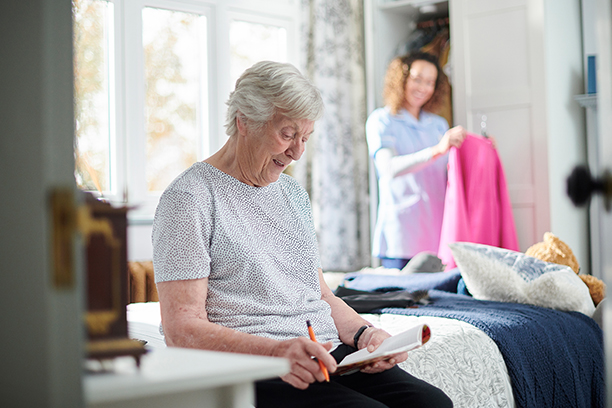 Alzheimer's FAQs and how Senior Home Care from Visiting Angels of Hyattsville, MD can Help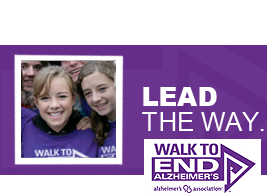 Our Senior Home Care Solutions Help Improve the Quality of Life for Seniors in Cheverly, Chillum, and Nearby Communities
What is Alzheimer's disease? What are the symptoms of Alzheimer's? What are my loved one's best senior home care options for Alzheimer's care?
If you have a loved one who has recently been diagnosed with Alzheimer's disease, you likely have many questions about your loved one's condition. This FAQ gives you answers from the Alzheimer's care professionals at Visiting Angels®.
On this page, you'll find answers to frequently asked questions about Alzheimer's, including topics like "What is Alzheimer's?", "How does Alzheimer's disease progress?", and "What's the difference between Alzheimer's and dementia?".
What is Alzheimer's disease?
Alzheimer's is a degenerative brain disorder that's often diagnosed through behavioral changes, cognitive decline, and memory loss. Symptoms often get worse as time goes on. In the early stages of Alzheimer's, memory loss is often very mild. But, by the later stages of the disease, individuals can lose the ability to carry a conversation and respond to their environment. About 5.5 million Americans have Alzheimer's, the majority of those are over 65.
Is Alzheimer's a normal part of aging?
Although one of the biggest risk factors of Alzheimer's is increasing age, it's important to know that Alzheimer's isn't an important part of aging. Currently, most people with Alzheimer's are 65 and older. But at least 5% of Alzheimer's is early onset. This means that individuals diagnosed with Alzheimer's are in their 40s or 50s.
Does Alzheimer's Have a Cure?
Currently, Alzheimer's doesn't have a cure. But there are treatments and medications available to delay its initial symptoms, prevent the disease, or slow its progression. Doctors often recommend that patients living with Alzheimer's focus on making healthy lifestyle choices with an emphasis on cardiovascular health.
Your Alzheimer's Care Options
If you or a loved one has been diagnosed with Alzheimer's, it's important to know that you're not alone. At Visiting Angels of Hyattsville, we provide a specialized form of senior home care for individuals that have been diagnosed with Alzheimer's.
To learn more about senior home care that we offer, contact Visiting Angels of Hyattsville today at 240-847-3126.
Serving Hyattsville and the Surrounding Area
Visiting Angels
HYATTSVILLE, MD
7100 Chesapeake Rd #102
Hyattsville, MD 20784
Phone: 240-667-2904
Fax: 240-667-2049