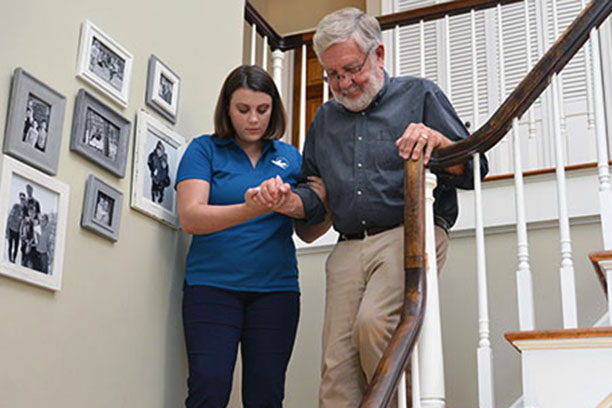 Home Care Assistance: Fall Prevention for Seniors in Hyattsville, MD and the Surrounding Area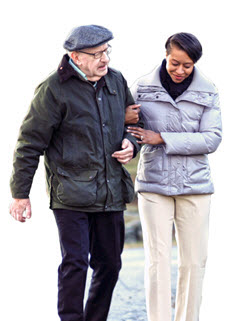 Every 11 seconds an older adult is treated in an emergency room for a fall, according to the National Council on Aging. That equates to millions of seniors suffering every year. But falls can be prevented. Identifying risk factors and changing the environment can reduce the chance a senior has in falling. At Visiting Angels of Hyattsville, we are helping seniors in Hyattsville, New Carrollton, Cheverly, and nearby cities beat the odds through education and home care assistance.
Risk Factors for Falling
Fall risk depends on a variety of different factors. It could correlate to a physical condition, a mental condition, or the overall home environment. One individual could have risk factors from multiple categories, which makes their overall fall risk elevated. It is important to be proactive in evaluating a senior's fall risk. The sooner you change their lifestyle, the easier it is to prevent falls.
How Falls Affect Physical Health
After a fall, the effect could go from a minor ache to a broken hip or concussion. Many hospitalized seniors could be forced to go to a long-term recovery center for over a year. Some of those seniors may never go home again. Just the fear of falling can influence seniors to shun a normal life in their efforts of "staying safe."
How Falls Affect Mental Health
The fear of falling can cause a senior to alienate themselves from the people that they love the most. They may miss important family reunions and social gatherings. This fear then grows into feelings of loneliness and sadness. Over time, it can transform into depression and anxiety.
As falls continue to affect more and more seniors every year, the importance of fall and injury prevention becomes even greater. Visiting Angels of Hyattsville is committed to educating older adults about fall and injury prevention and providing home care assistance. We want our clients to stay informed, so they have the tools that they need to succeed. We are dedicated to this topic and strive to bring relevant information to seniors in Chillum, Riverdale Park, Bladensburg, and nearby communities.
Want to learn more about our fall prevention program and other home care assistance we provide? Call Visiting Angels of Hyattsville at 240-847-3126 to schedule a free consultation.
Download Your Free Safe & Steady Fall Prevention Resource Guide today.
Serving Hyattsville and the Surrounding Area
Visiting Angels
HYATTSVILLE, MD
7100 Chesapeake Rd #102
Hyattsville, MD 20784
Phone: 240-667-2904
Fax: 240-667-2049