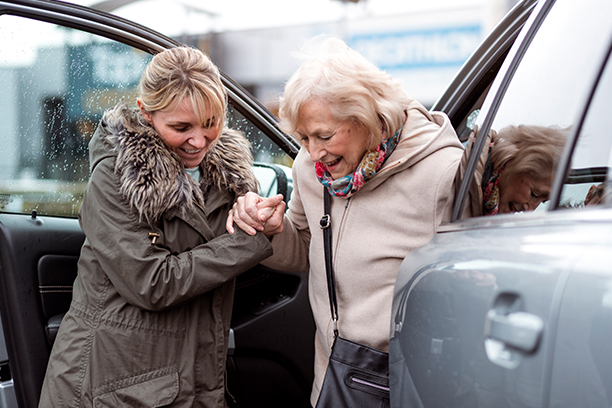 In Home Care in Hyattsville, MD and Surrounding Areas
The question "What is home care?" is extremely valid. There's a multitude of ways to answer that question and they all begin with the client. Each client comes with a different set of health and wellness needs, personality, and scheduling. With each change, comes a different answer to the question. Despite the circumstance, Visiting Angels of Hyattsville we can lead the way to in home care that'll work for you.
It's difficult to bring a stranger into your home; we get that. You're wondering about a variety of different questions:
"Will they be able to respect the fact that it's their home while providing care?"

"Will their personalities mesh?"

"Can they respect their independence and still keep them safe?"
We've seen it all and done it all. Through this experience, we can help you through any circumstance that you may be dealing with. We understand that this is a new experience for you, and we're open to answering all the senior care questions that you may have.
Any time, day or night, Visiting Angels of Hyattsville can be there for you. Most of the time, in home care requests are done in advance. But we understand that it can't always be like that. We're able to respond to emergency requests as well as late day discharges from a medical facility or a rehabilitation center. Also, we can respond to requests for assisted living bedside care, in hospital assistance, or discharge from a hospital or rehabilitation center. If your loved one is going through a transitional period, we can be there as well. For example, if your loved one is moving in between houses, Visiting Angels of Hyattsville can help smooth the transition.
We can ease your burden and help you by:
Consulting you about cost, care, and scheduling

Scheduling an in-home visit

Creating a unique, personalized in home care plan

Coordinating a caregiver meeting

Adjusting care plans or routines as needed through constant communication and monitoring
Want more information on our in home care services? Give us a call at 240-847-3126 to schedule a free in-home consultation.
Serving Hyattsville and the Surrounding Area
Visiting Angels
HYATTSVILLE, MD
7100 Chesapeake Rd #102
Hyattsville, MD 20784
Phone: 240-667-2904
Fax: 240-667-2049