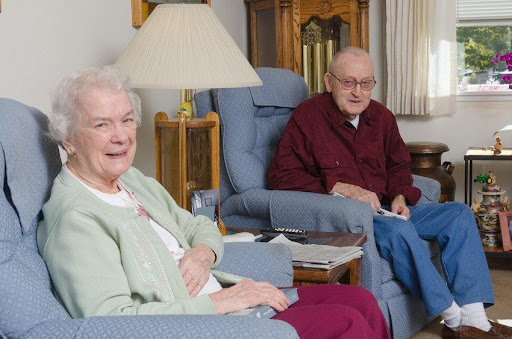 Cozy Up to Winter: Six Ways Homebound Seniors Can Stay Engaged
Winter can be a very calm and peaceful season. There's something magical about the first snowfall of the season. Yet, as winter drags on, seniors who cannot leave their homes for various reasons may experience severe cabin fever. Their home, a place of refuge, can quickly feel like entrapment. Seniors who live alone and are homebound are at significant risk for social isolation. If left unchecked, feelings of loneliness and sadness can quickly turn into depression.

It's important that seniors who are homebound have a plan to stay engaged throughout the long winter months. Staying active reduces their risk for memory impairment, builds self-esteem, and improves physical health. Here are six days homebound seniors can cozy up to winter and remain engaged.
Take a Virtual Vacation
Watching travelogues provides homebound seniors a sense of escape and can help their day pass more quickly. Take a virtual vacation by checking out a travel video from your local library. Whether it's a destination that's been on your travel bucket list or a family favorite vacation spot, virtually visiting another place will give you a reprieve from winter.

Cozy Up with a Book

Many libraries offer a traveling librarian service for homebound seniors. Check with your local library to see if such a service is available for you. Most libraries offer online card catalogs, so it's easy for seniors to browse the shelves and place holds on their preferred books. Ask what other online services your library has to offer homebound seniors. Many libraries offer free downloads of eBooks or audiobooks, making it easy to download to your favorite device.

Make Use of the Crockpot

Nothing warms the heart and soul more than a hot, home-cooked meal. Crockpots make cooking a breeze for many seniors, homebound or not. They are also extremely useful if you're concerned about an aging loved one's nutrition. Families can help seniors create a stash of crockpot freezer meals. Find recipes and instructions online and be sure to label the bags with reheating instructions. Call to remind them to thaw out a freezer meal the night before so it's ready to be cooked in the crockpot in the morning.

Get Crafty

Winter is a great time to explore new hobbies or rediscover old favorites. Purchase craft supplies or adult coloring books online to be delivered right to your front door. Use the winter season as an opportunity to organize old family photos. Sort them and arrange them into photo albums or scrapbooks. Revisit favorite hobbies, such as model cars, knitting, cross-stitching, or painting.

Mind the View
If you live nearby a homebound relative, help keep their view outside interesting. Place bird feeders or other nature-attracting objects near windows where your loved one sits throughout the day. There's something calming about watching nature happen in your own backyard, even when you can't get outdoors.

Get Gaming

From Scrabble to solitaire, and dominoes to jigsaw puzzles, games are a great way for a homebound senior to stay mentally engaged. Single-player games and puzzles are perfect for homebound seniors who live alone. For more active homebound seniors, consider a gaming console, where they can stay physically active without leaving the comfort of home.

If you're a homebound senior who dreads the winter season, know that Visiting Angels Jenkintown is here to help. We understand the challenges homebound seniors face and the concerns many families have regarding their aging relative who's homebound. Whether you're looking for temporary assistance to survive the winter months, or are ready for a more permanent solution to improve your quality of life, our Companion Care Services are second to none. We are more than just a social call or friendly visit. Our professional caregivers work hard to make the time they spend with their clients engaging and genuine. If you think you could benefit from our relationship-based care, please contact us today by calling 215-938-7201.