Learn more about how you can join our caregiver teams in Ambler, Abington, Philadelphia, Horsham, Hatboro, Jenkintown and surrounding areas in Eastern Montgomery County today!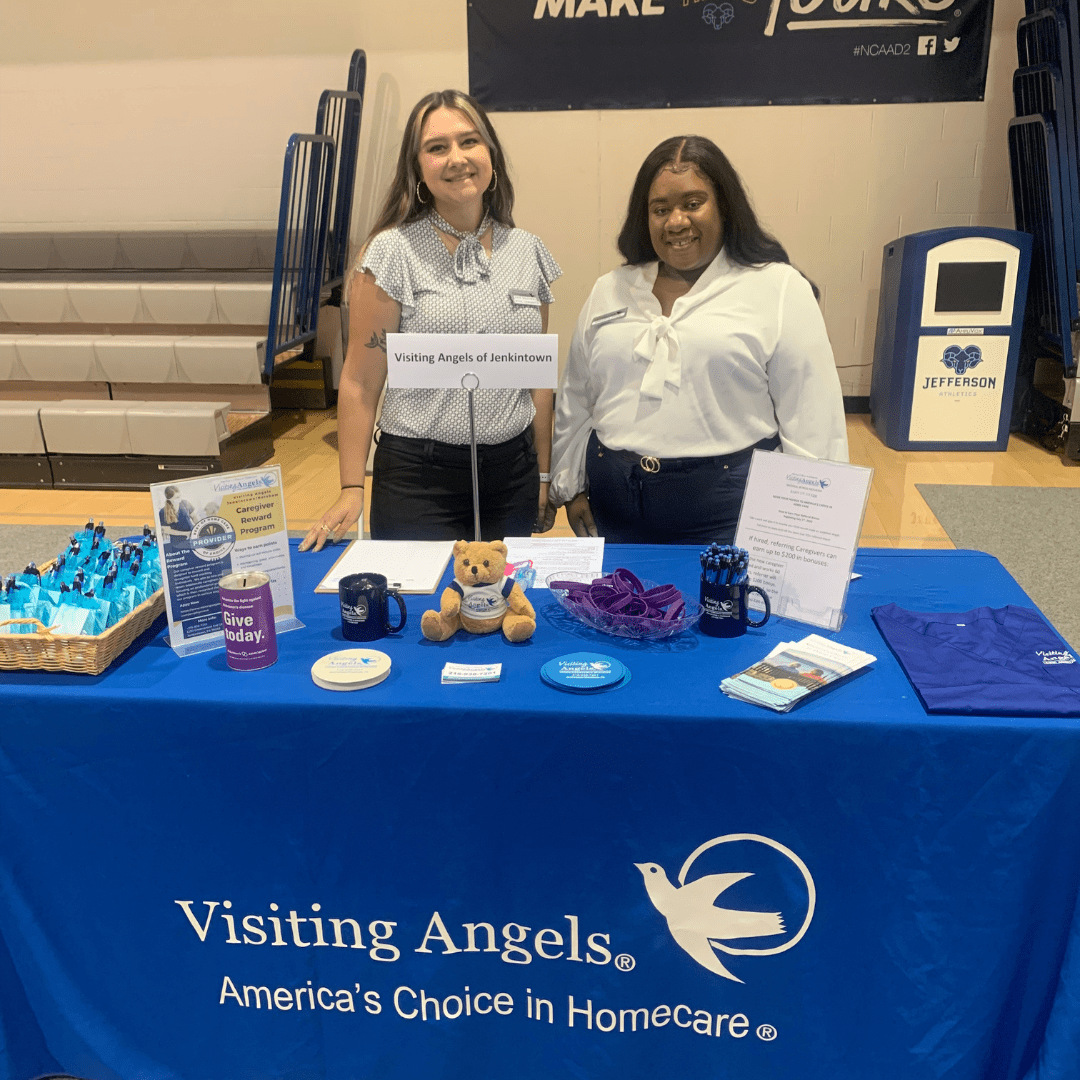 We are always looking for dedicated, compassionate individuals to join our team of professionals. If you consider yourself to be a hardworking, honest individual who likes helping those in need, consider applying for a job opening with Visiting Angels. We can offer employment benefits, competitive hourly wages, flexible hours, referral bonuses and a friendly environment that fosters a rewarding career path to skilled individuals who share the empathy, compassion and vision of Visiting Angels.
Assignments in Jenkintown, Abington, Ambler, Philadelphia, Hatboro, Horsham and throughout Eastern Montgomery County
We provide in-home care for our senior clients throughout Eastern Montgomery County in Pennsylvania. This means that we are looking for caregivers throughout this area as well. We have a variety of cases available and will work to place you in assignments near your own home. Having qualified, trained, and professional caregivers ready to start work throughout Eastern Montgomery County allows Visiting Angels to help as many seniors as possible in our community.
Do you see an open position below that meets your qualifications? Apply today!
If the city you see listed is not where you live - don't worry! We have many assignments available and if you're a great caregiver, a nursing student, a Spanish-speaking caregiver, have weekend availability, or are looking for short shifts, we will work to place you with clients near your home - even if this is in another part of our service area!
Click on the job titles below to view complete job descriptions and apply easily online! Questions? Contact our Jenkintown office by calling 215-938-7201
Our caregivers are our biggest asset – compassionate men and women who selflessly help others and strive to make a difference in the lives of our clients. Without them, we wouldn't be one of the leading home care agencies in the Jenkintown area. If you think you are the right fit for our team, make sure to contact us for more details on current job openings and the perks of being an Angel companion – a nickname we gladly give to our employees.
Visiting Angels relies on a holistic approach to senior care – meaning our mission is to boost the well-being of our clients on a physical, mental, emotional and social level. Our employees are more than care providers to our clients – they become close friends in no time, as we always match clients with compatible caregivers. This way, we ensure a strong bond is formed between our clients and our employees for mutual satisfaction.
Some of the responsibilities you may have while working at Visiting Angels of Jenkintown include:
Assisting clients with personal care and hygiene
Performing various light housekeeping tasks, including vacuuming, cleaning, laundering, ironing, and more
Planning weekly or monthly menus, preparing and serving well-balanced meals
Providing medication, fluid, and meal reminders
Assisting with transferring and positioning
Providing mobility assistance
Providing transportation and accompaniment whenever needed
Providing loving companionship
What We Look for in a Caregiver
In order to ensure that all of our Angel companions have the right experience and personality for the job, we thoroughly screen each and every applicant to ensure they're a right fit. Our screening process includes running extensive background and reference checks and pre-employment drug tests.
We also require applicants to have:
At least two years of experience in personal care services and a valid CNA/HHA certification
Verifiable references
Verifiable education credentials
Valid driver's license, access to a vehicle with proof of auto insurance
Proof of eligibility to work in the United States
Compassion, reliability, caring nature, maturity, agility, sincerity, timeliness, trustworthiness and dependability. Ideal caregivers should have a desire to make a meaningful difference in the life of a senior and others in need of assistance.
If you are ready to join our team and willing to make a real difference in the life of a senior citizen in your community, call Visiting Angels of Jenkintown, PA, today. We look forward to hearing from you!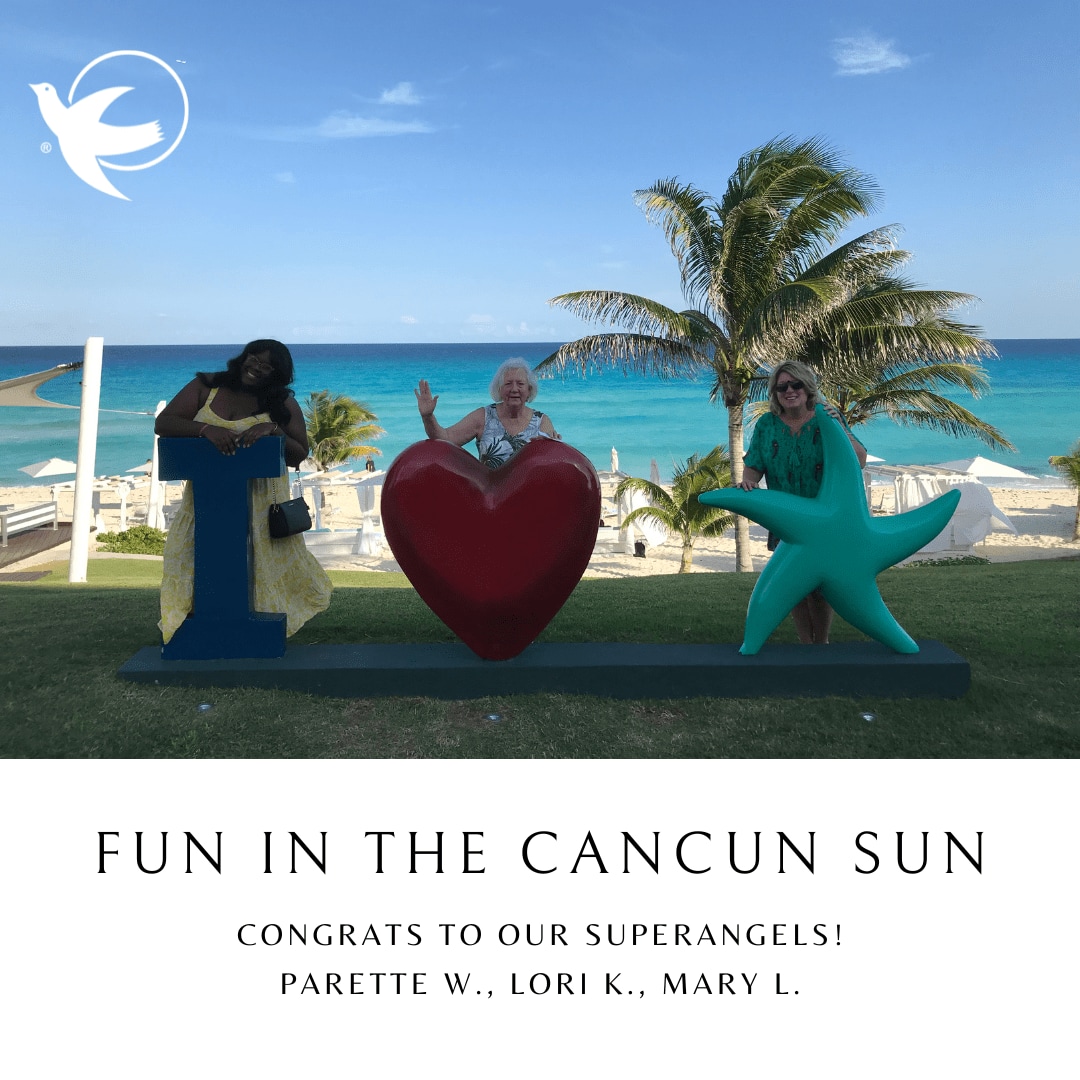 Visiting Angels Jenkintown is an equal opportunity employer
Non-Discrimination Policy Statement
Visiting Angels does not exclude, deny benefits to,or otherwise discriminate against any person on the ground of race, color, national origin, age, sex, religion or disability in admission to, participation in, or receipt of the services and benefits of any of its programs and activities or in employment therein, whether carried out by Yen Care, Inc. directly or through a contractor or any other entity with whom the Yen Care, Inc. arranges to carry out its programs and activities. YenCare, Inc. Does not discriminate against any person based on race, color, national origin, disability, sex or age in admission, treatment, or participation in its programs, services and activities, or in employment. No person shall be excluded from participation in, or be denied the benefits of any service, or be subjected to discrimination because of race, color, nationality, religion, sex, age, disability. Reasonable accommodations are made for any handicapped individuals. In case of questions concerning this policy, or in the event of a desire to file a complaint alleging violations of the above, please contact:
Visiting Angels Administrator: Andy Nandy
Telephone number: 215-938-7201
Or you may directly contact the Office of Equal Opportunity, Pennsylvania Department of Health and/or the Pennsylvania Human Relations Commission.