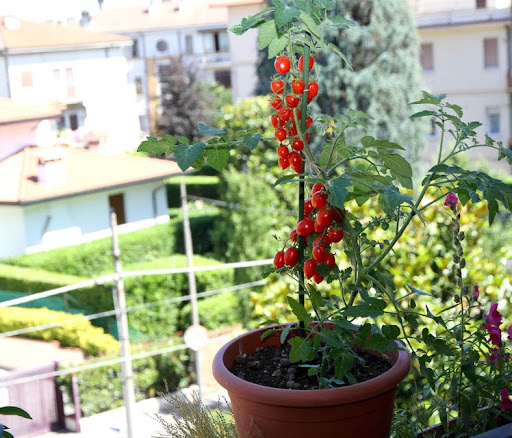 Five Cool Summer Activities for Seniors
The summer season often means longer days, hotter weather, and plenty of opportunities to soak up the sun. However, prolonged exposure to excessive heat in the summer months can put older adults at risk for heat-related illnesses. According to the National Institute on Aging, most people who die from hyperthermia, or an abnormally high body temperature, are over the age of 50. Several chronic conditions and certain prescription medications can also contribute towards hyperthermia in older adults.
Although the summer season often means spending time outdoors, certain summer activities may threaten an older adult's health and well-being. Yet, that doesn't mean that summer needs to be boring for seniors. Here are five cool summer activities to help seniors stay safe and engaged all summer long.
Grow a Patio Garden
Many older adults enjoy gardening. Whether they've spent their adulthood cultivating the perfect flower beds or they've taken up the hobby in retirement, gardening can be therapeutic. Yet, gardening requires a lot of time outdoors, especially if your garden is high maintenance. If gardening becomes a burden, especially during the hotter summer days, try growing a patio garden instead. Grow a tomato plant in a large pot or plant a flowering container garden. Pots can be placed in a sunny location on your front porch or back patio, where you can tend to them easily.
Make Homemade Fruit Popsicles
The summer season provides the perfect opportunity to experiment in the kitchen, sans oven. Homemade fruit popsicles make the perfect summer treat and can help seniors increase their hydration. Many seniors are at high risk for dehydration, especially in the summer. These homemade fruit popsicles are a delicious and healthy way for seniors to boost their fruit intake while keeping them hydrated. There's really no need to add more heat to the home by baking sweets when you can make these refreshing treats instead.
Plan Outdoor Activities Around the Sun
Older adults are more susceptible to sunburn and skin damage from the sun's radiation, in part due to their skin thinning and becoming more fragile with age. Older adults must protect their skin every time they head outdoors, especially in the summer. Before spending time outside, slather on the sunscreen. Select a quality broad-spectrum sunscreen with a high SPF. Apply before heading outside to give the sunscreen time to absorb into the skin. It's also important for older adults to avoid spending time outside when the sun's rays are the strongest, generally between 10:00 A.M. and 4:00 P.M. Stay cool by planning outdoor activities around the sun, and always wear sunscreen.
Brew Your Own Sun Tea
Use the power of the sun to make a refreshing pitcher of sun tea. Place eight tea bags in a gallon beverage dispenser. Fill with filtered or bottled water and cap. Place the dispenser outside, in a sunny location, for two to four hours. Keep an eye on it and move as needed so that it remains in the sun. Remove the tea bags when the tea has reached your desired strength and add a sweetener if you prefer a sweeter tea. Place in the refrigerator to cool.
Reminisce about Summer
If you have plans to visit an aging loved one over the summer season, spend time reminiscing with them about the good ol' summertime. Ask them about their favorite summer activities as a child or young adult. What were some of their most memorable summer vacations? Did they have a summer home or destination they always journeyed to, or did they travel around? Can they describe their favorite swimsuit? Reminisce about how swimsuits have changed over the years. Did they frequent a pool as a child? Where was it? Other summer topics include swimming lessons, summer jobs, soda shops, ice cream trucks, backyard games, sitting on the front porch, church picnics, family reunions, fishing, catching fireflies, lemonade stands, and county fairs. If the weather isn't too hot, visit outdoors in the shade with them and sip on a glass of lemonade.

As summer heats up, do you have someone you can rely on to ensure you stay safe and engaged this summer? Are you a family member concerned about an aging loved one and want someone to look in on them when you can't? Look no further than Visiting Angels Jenkintown. We are here to lend a hand during the hot summer months. Our professional and compassionate caregivers can assist with non-medical care needs, such as dressing, bathing, cooking, cleaning, and running errands. They also provide companionship and can help you participate in any of the summer activities listed above. They can even remind you to put on sunscreen. Let us help keep you safe and healthy this summer and beyond. To learn more about our exceptional senior home care services, please get in touch with us today by calling 215-938-7201.