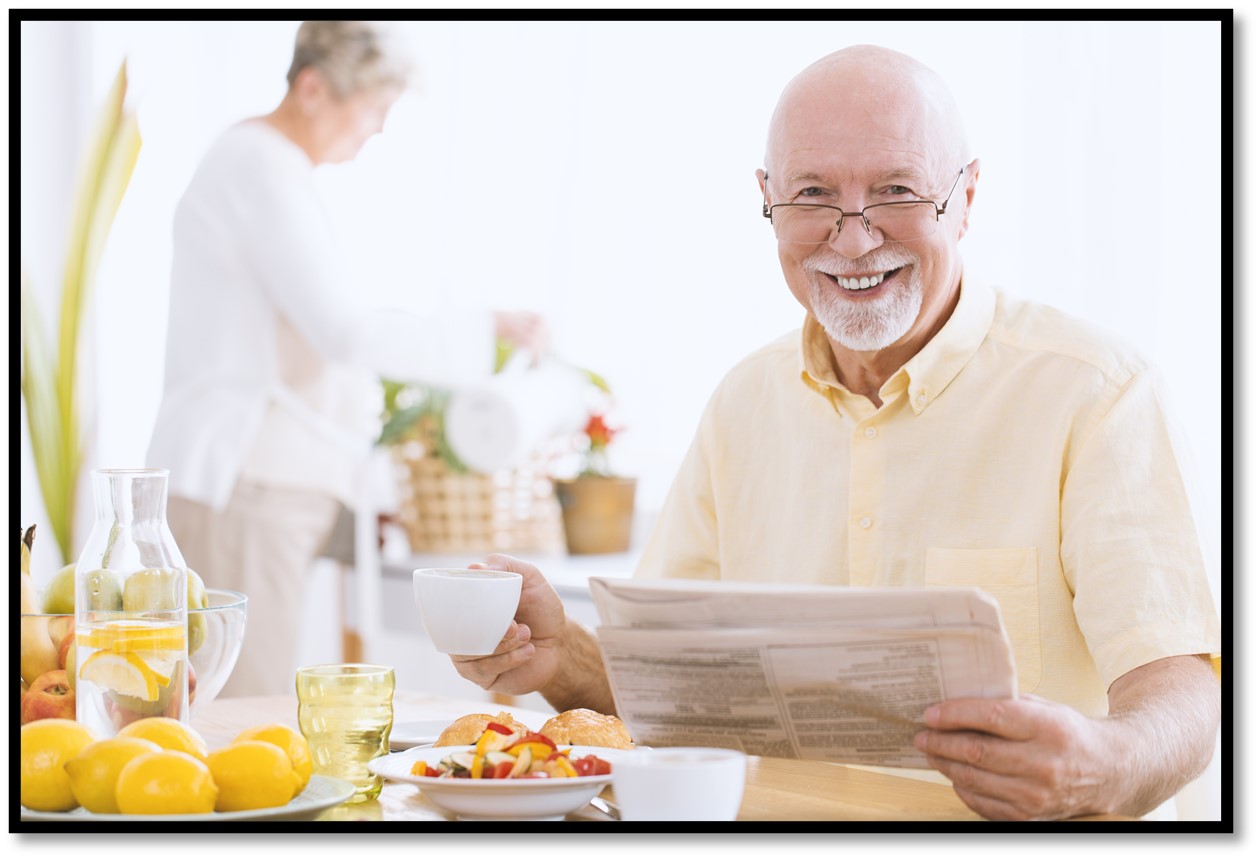 Four Easy Ways to Encourage Nutrition in Seniors
As with everything else, seniors can expect their nutritional needs to change with age. They may develop a lower tolerance for foods that never before caused them indigestion. Their digestive system decreases in efficiency, making it more difficult for them to convert food into energy. Slower metabolism and sensory changes, such as the olfactory system or taste buds, present other challenges for seniors to receive the nourishment their bodies need to support healthy aging.
Other contributing factors to malnourishment in seniors include a decline in cognition, decreased fine motor skills, limited mobility, changes in vision, and/or feelings of depression or anxiety. Seniors must make every bite count. If you are a senior or care for an aging loved one, here are four easy ways to encourage nutrition.
Simplify Meal Preparation
One way to encourage nutrition in seniors is to simplify meal preparation. Search for pre-cooked meals at grocery stores or purchase pre-sliced produce to save yourself the work at home. Double a recipe and either freeze for later or consume throughout the week. If you care for an aging loved one, prepare healthy meals in advance that they can reheat at their convenience. Incorporate nutrients wherever you can, such as diced red pepper in pasta sauce or experiment with veggie noodles. Please include them in the process so the aromas entice their taste buds.
Blend a Refreshing Smoothie
Another great way to encourage nutrition is to blend a refreshing smoothie. Pack the smoothie with fresh or frozen fruits, toss in a handful of kale or spinach, and include a scoop of protein powder or nut butter. Use yogurt, water, or juice to thin the smoothie to your preference. Sweeten with honey, as necessary. Smoothies are perfect for seniors who find it challenging to chew vegetables or meat. They also require little preparation. Just rinse produce before tossing it in, then watch as the blender pulverizes a perfect smoothie. Experiment with recipes you find online.
Keep Healthy Snacks Readily Available
If you're reaching for potato chips or chocolate for an afternoon snack, it's time to rethink your snacking habits. Snacking is an excellent opportunity for seniors to ingest missing nutrients from their daily diet. Always keep healthy snacks readily available. Place them at eye-level in the pantry or the refrigerator, so you can't miss them. Healthy snacks to consider include fruit, pre-sliced vegetables, protein bars, Greek yogurt, hard-boiled eggs, or cottage cheese. If you crave the crunch, try kale chips. Satisfy your sweet tooth with a small square of dark chocolate.

Focus on Nutrient-Dense Foods, Not Portion Size
Finally, focus on filling up on nutrient-dense foods rather than filling your plate. Nutrient-dense foods are rich in vitamins and minerals and don't contain too many saturated fats, sodium, or added sugars. Learn to read food labels and select higher vitamins, calcium, protein, potassium, iron, and/or magnesium. Nutrient-dense foods include fruits, vegetables, whole grains, beans, nuts, and lean protein. A great tip to encourage more nutrient-dense food is to include an extra vegetable when adding toppings to the pizza, tacos, or sandwiches.
If you are looking for more ways to encourage nutrition in seniors, consider partnering with Visiting Angels Jenkintown. Our compassionate and dedicated caregivers can work with you to plan and prepare nutritious meals that you can enjoy throughout the week. They can also help you place an online grocery order that can be delivered to your home. Meal planning and preparation is just one way Visiting Angels supports seniors who need a little help maintaining their independence at home. To learn more about other ways we can assist, please contact us today by calling 215-938-7201.