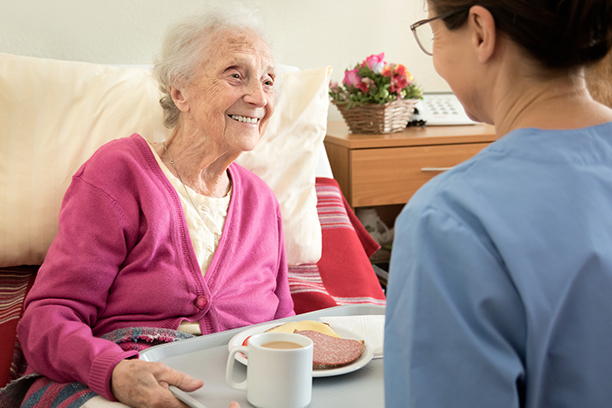 How Healthcare Reform Affects Seniors
Free Guide to How Healthcare Reform Affects Seniors
This guide was created in order to answer some of the most often-asked questions about the new health care reform bill, titled the Patient Protection and Affordable Care Act, which was signed into law earlier this year. Each year the bill is slated to roll out new provisions that affect individuals, businesses, insurance companies, health care providers, and the government. We've created this easy-to-read guide in order to help seniors, their families and the professionals who work with them navigate the complexities of how healthcare reform affects seniors.
While it is possible that the bill will be modified over the years, whether by lawmakers or by the courts, it is important to understand the approaching provisions and what they mean for you. Many people will be affected in areas such as federal income taxes, adjustments in existing health care coverage, access to health care coverage, access to information, and requirements of employers.
The topics covered within include:
How will my Medicare benefits change?
What happens to my Medicare Part D coverage?
How are my income taxes affected?
What new assistance is available for long-term care?
How are seniors protected against abuse under health care reform?
Is there a timeline for when all of these take effect?
Where can I go for more information?
We hope you find this information valuable and will share it with other seniors or professionals who work with seniors.
P.S. Make sure you check out our free white paper, Finding Direction in the Senior Market – Your Guide to Attracting and Retaining Senior Clients at http://www.csa.us/page/GuideToSeniorMarket/Free-Guide.htm for practical tips and strategies professionals working with seniors can apply today.
Disclaimer: The How Healthcare Reform Affects Seniors white paper is intended to provide strictly factual information about the current effects of the healthcare reform legislation for seniors. SCSA does not take a stance on healthcare reform and this white paper is only intended to help seniors interpret the vast amount of information available on this legislation.
Information provided by the Society of Certified Senior Advisors®
Serving Lorain and Erie Counties, OH
Visiting Angels
LORAIN COUNTY, OH
1268 E Broad St #3
Elyria, OH 44035
Phone: 440-988-3004
Fax: 440-988-3440