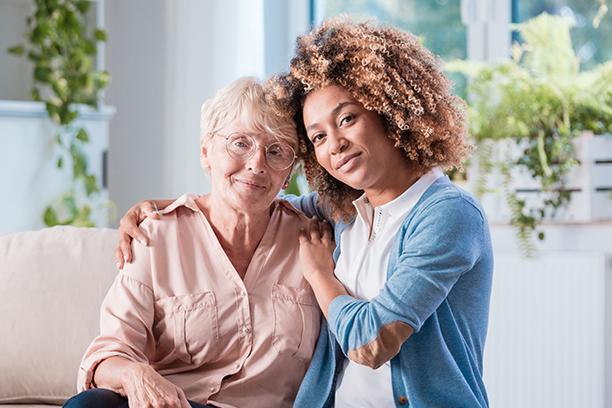 Personal Care in Little Rock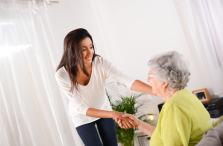 If your loved one requires dedicated personal assistance and support, then living assistance from Visiting Angels Little Rock can help.
Through our personal care program, Visiting Angels Little Rock provides specialized living assistance to seniors in the Little Rock area. This program helps seniors manage or overcome significant physical difficulties. It also offers non-medical support for chronic health concerns like diabetes, arthritis, and Parkinson's.
To get started, simply contact Visiting Angels Little Rock today for a free living assistance assessment.
Personalized Living Assistance in Little Rock
As we grow older, our bodies lose strength and flexibility. In many cases, years of activity and strain can also lead to chronic pain, discomfort, or disability. When this happens, many seniors struggle to live safely and comfortably on their own.
That's where living assistance from Visiting Angels Little Rock comes in. Through our personal care program, we offer a helping hand with tasks and activities that your loved one struggles to perform on his or her own. We run errands, prepare meals, perform light housekeeping, and offer assistance to seniors with mobility issues. When needed, we also help with personal aspects of day-to-day living like dressing, grooming, daily hygiene, bathing, and toileting.
Non-Medical Care for Chronic Conditions
If your loved one is coping with a chronic health condition, our caregivers can provide non-medical assistance to help your loved one manage their condition. We regularly assist seniors with conditions such as Parkinson's, diabetes, COPD, heart disease, and arthritis.
Before starting care, we can coordinate care directives with medical professionals, such as your loved one's doctor or nurses. Our living assistance services will follow any necessary medical directives to make aging in place easier for your loved one while they cope with their condition.
How to Get Started with Living Assistance
It's easy to get started with living assistance from Visiting Angels Little Rock. We offer free pre-care consultations, conducted in the comfort of your loved one's home. Your consultation will give our specialists the chance to assess your loved one's care needs and answer any questions you might have about personal care.
If you agree to proceed with care, we will set up a care schedule that fits your loved one's needs, lifestyle, and budget. We will then coordinate meetings between you, your loved one, and a potential caregiver. Under our Select Your Caregiver® program, you will be able to ultimately choose the caregiver who provides living assistance to your loved one, making it easy to find the right fit.
Proudly Serving the Little Rock Region
Living assistance from Visiting Angels Little Rock is available throughout the Little Rock region, including Little Rock, Maumelle, North Little Rock, Sherwood, Jacksonville, and Cabot, AR. We are locally owned, locally operated, and proud to be serving the elderly and disabled in central Arkansas.
Contact Visiting Angels Arkansas today to learn more about our personal care program and book a no-cost living assistance assessment for your loved one.
Serving Little Rock, North Little Rock, Maumelle, Sherwood, Jacksonville AR
Visiting Angels
LITTLE ROCK, AR
14 Office Park Dr #102
Little Rock, AR 72211
Phone: 501-225-5100
Fax: 501-225-5102